A thorough review of St. Malo Provincial Park in Manitoba and its campground, including details on the campsites, amenities, beach, playground, and more.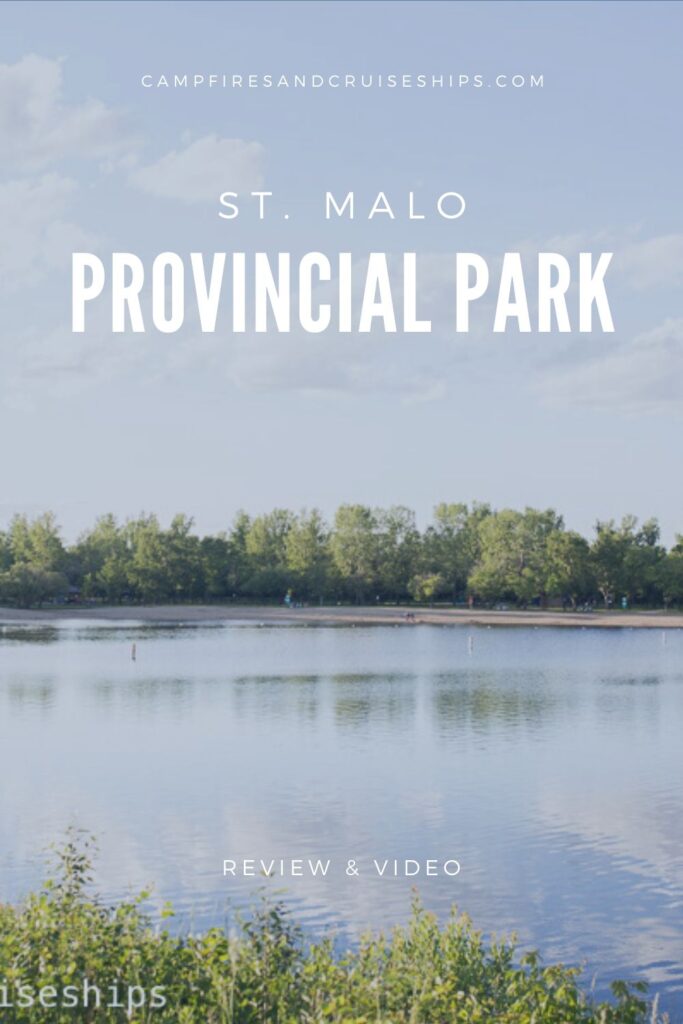 Campground Location
St. Malo Provincial Park is located roughly one hour South of Winnipeg, next to the town of St. Malo.
It is a small park, but has plenty to offer!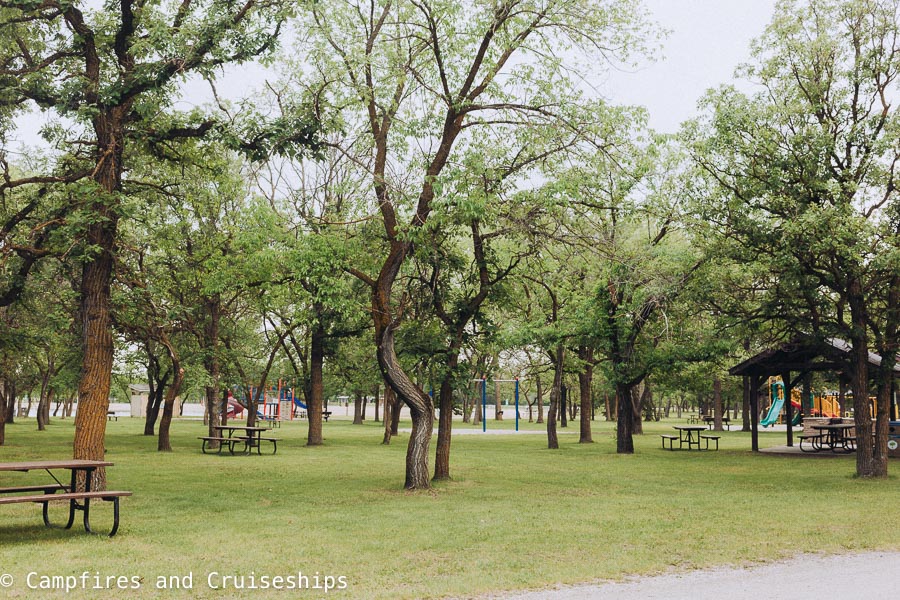 This was our first time at St. Malo Campground and I can definitely see us going back.
The park is situated on a small reservoir which makes for calm water and not a lot of waves. The kids loved swimming at the two beaches!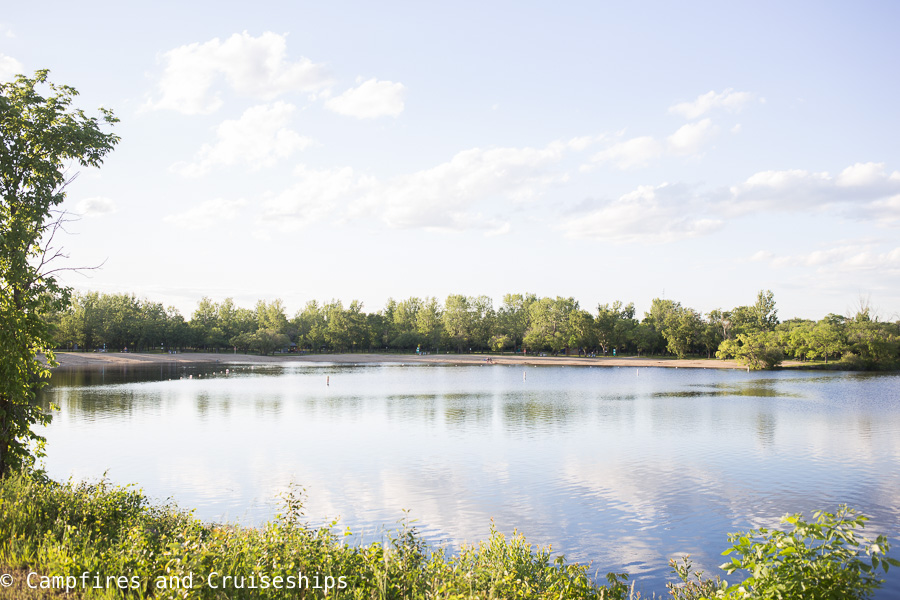 We love that it's not too far away, it has awesome beaches, playgrounds and lots of shady green spaces.
Campsites
The campground at St. Malo Provincial Park is very large, with 11 bays of 15-50 sites as well as an overflow campground called Sunset Shores, with 148 additional sites.
Because we had to change the dates of our reservation, we didn't get a nice treed spot like we prefer.
We were in site 142A in Sunset Shores and we didn't have a single tree.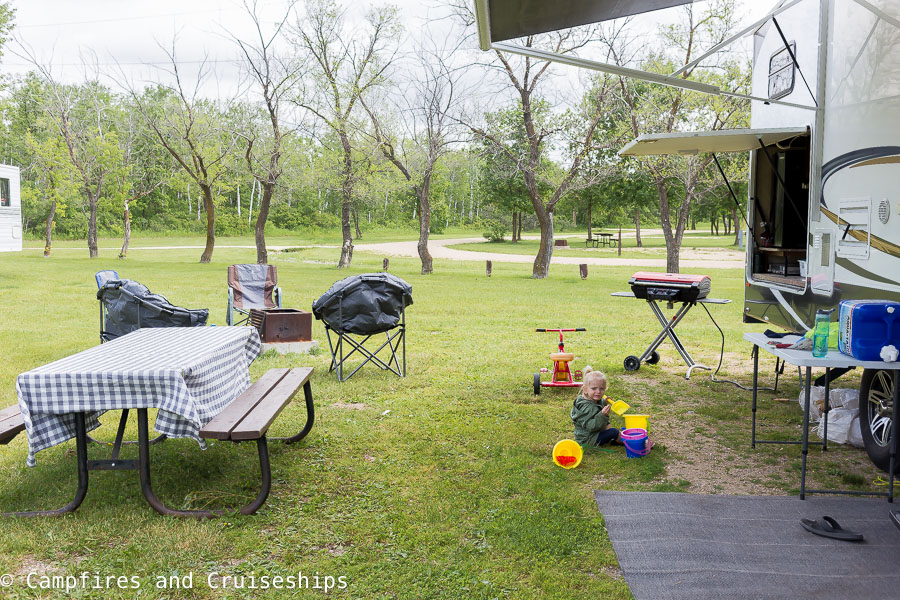 The pros of being in this location is you are close to modern washrooms with showers, as well as the Sunset Shores beach.
It is smaller and less crowded than the main beach which is nice if you have little ones or you like some quiet.
We decided when we were scoping out the rest of the campground that bays 1, 2 or 4 would be our preferred bays. Since we are travelling with a trailer we're always looking for the most hookups possible.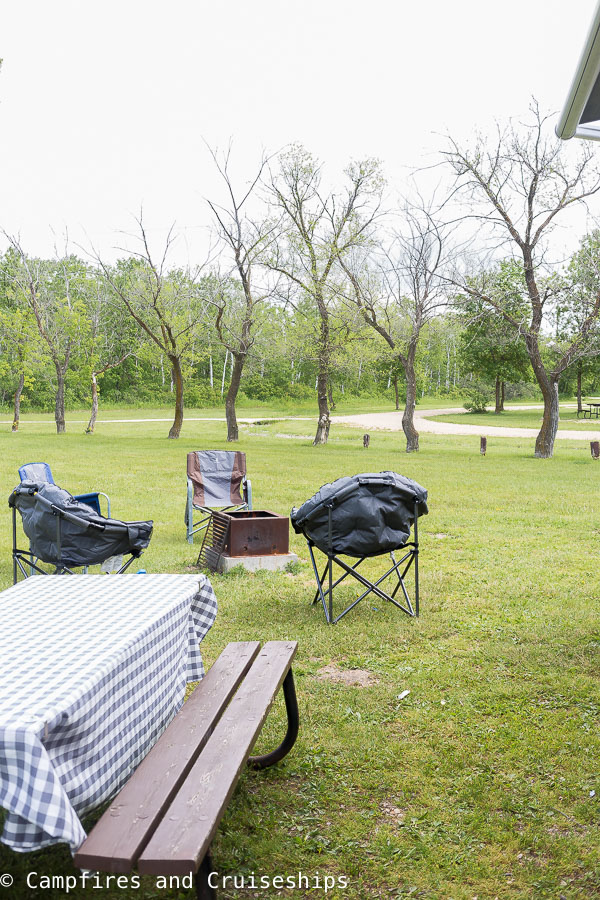 If you are tenting, then you have more flexibility and there are some really beautiful sites along the reservoir in Sunset Shores campground that are unserviced.
St. Malo Provincial Park Activities & Amenities:
Beach:
There are two beaches in St. Malo Provincial Park: the Main Beach and Sunset Shores beach.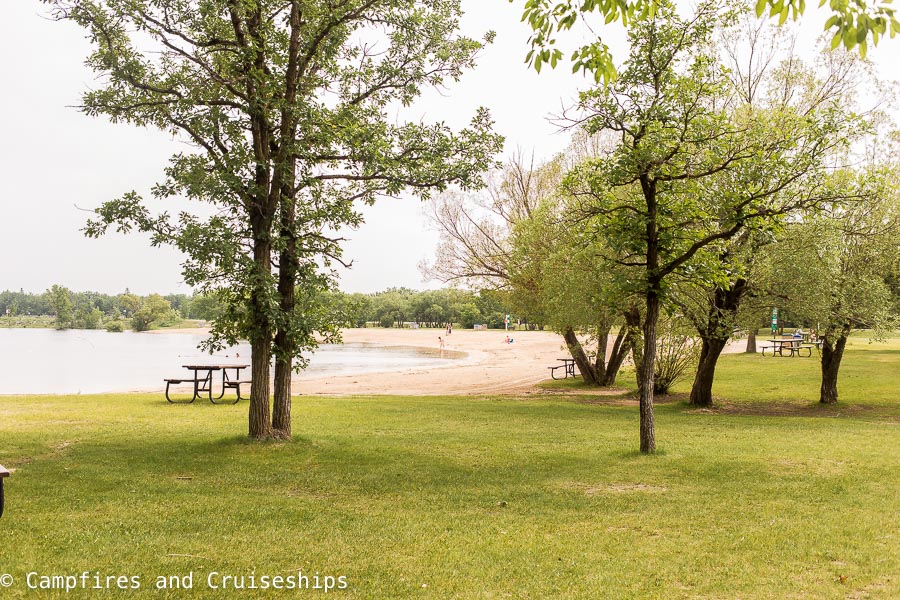 The Main Beach is very large, with a lot of sandy area for digging and the water is calm and shallow.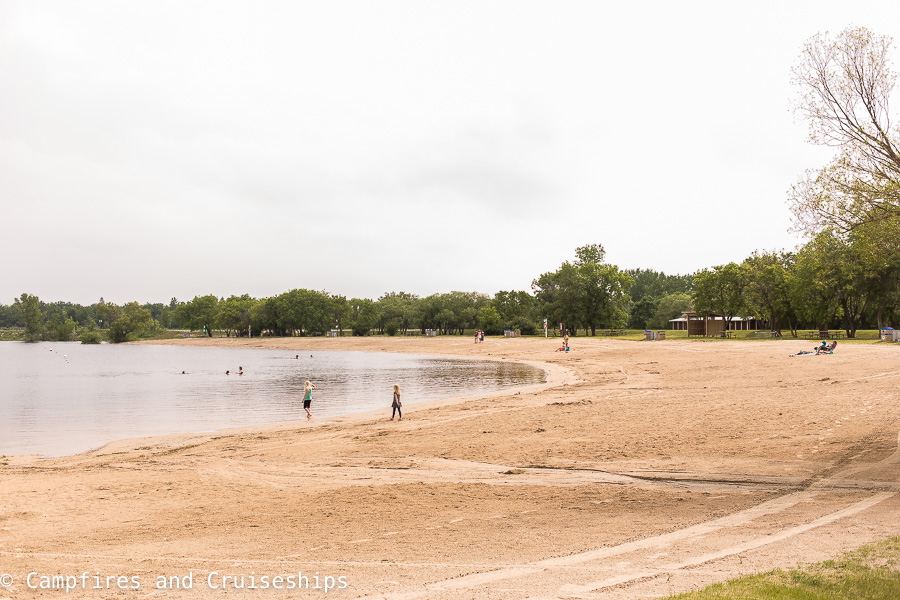 There is a huge grassy park at the Main Beach, with 3 separate playgrounds (which absolutely thrilled our kids!), an ice cream shop that operates out of an old red trolley, and The Barefoot Cafe, which offers traditional Japanese crepes, ice cream, and your usual beachside suspects.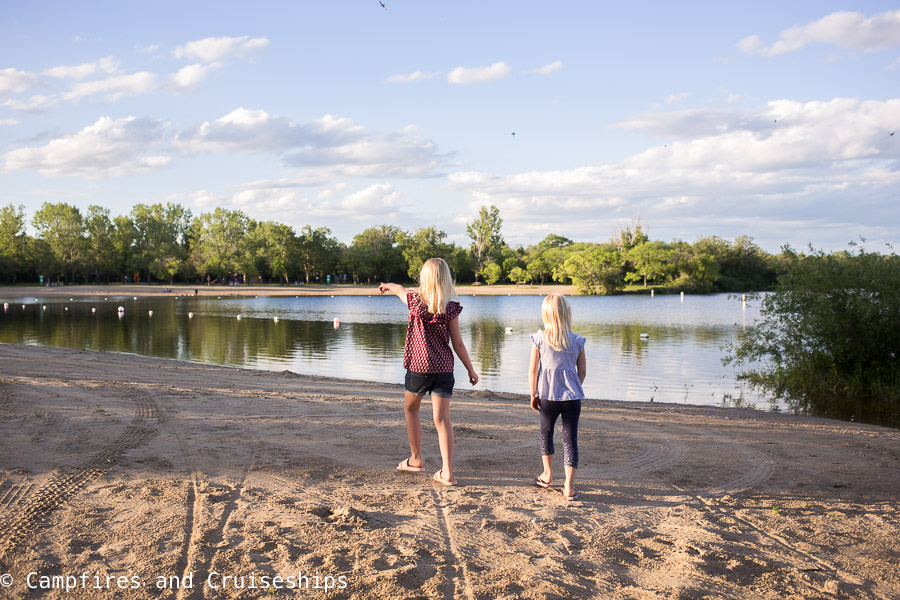 It's a great place to come for the day!
Sunset Shores Beach is smaller and you will likely only find campers from Sunset Shores campground over there. It's less busy, but also has a little less to offer, with just a simple playground nearby.
Luckily, the two beaches are a 5 minute bike ride or 10 minute walk apart, so you can enjoy both, whenever you want!
Mini Golf:
There is a nice mini golf course next to the ice cream shop, though they were closed when we went there (a weekday in June), so we didn't get to try it out!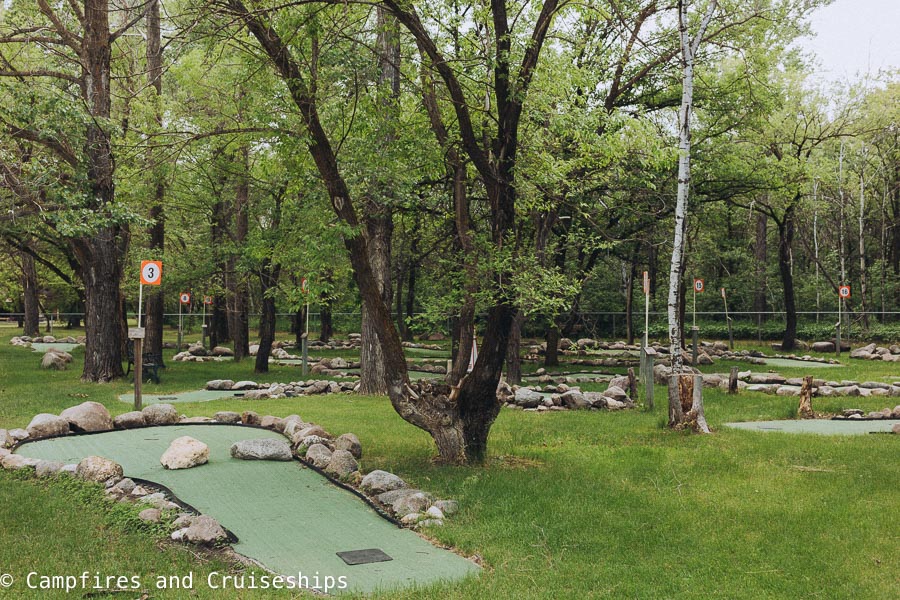 Playground:
This is another big win in our family's books — there are at least 4 different play structures throughout the park and campground.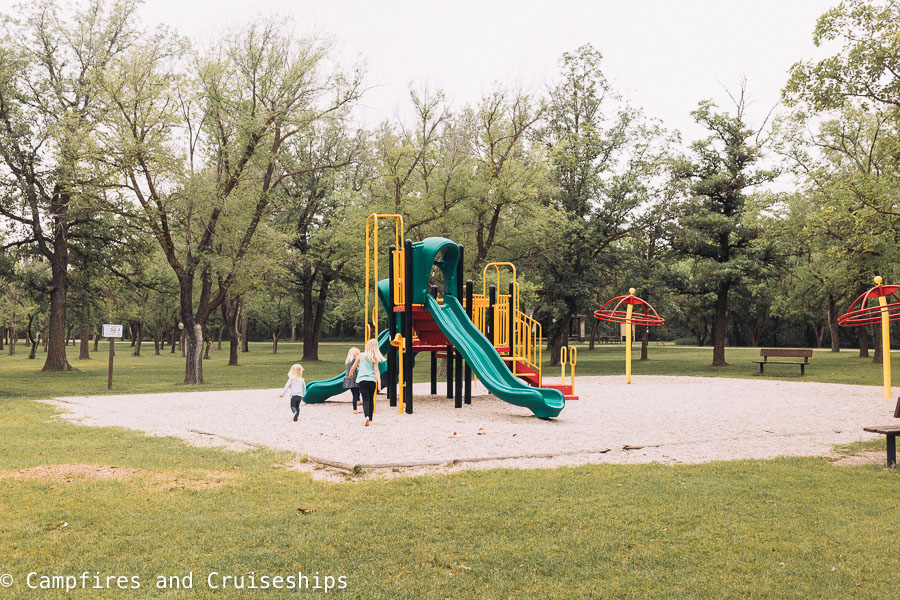 There is one playground by the Sunset Shores beach, which we frequented because it was close to our campsite.
There are 3 large playgrounds close to the Main Beach, which our kids all thoroughly enjoyed. There's a wide variety of equipment and activities for kids of all ages.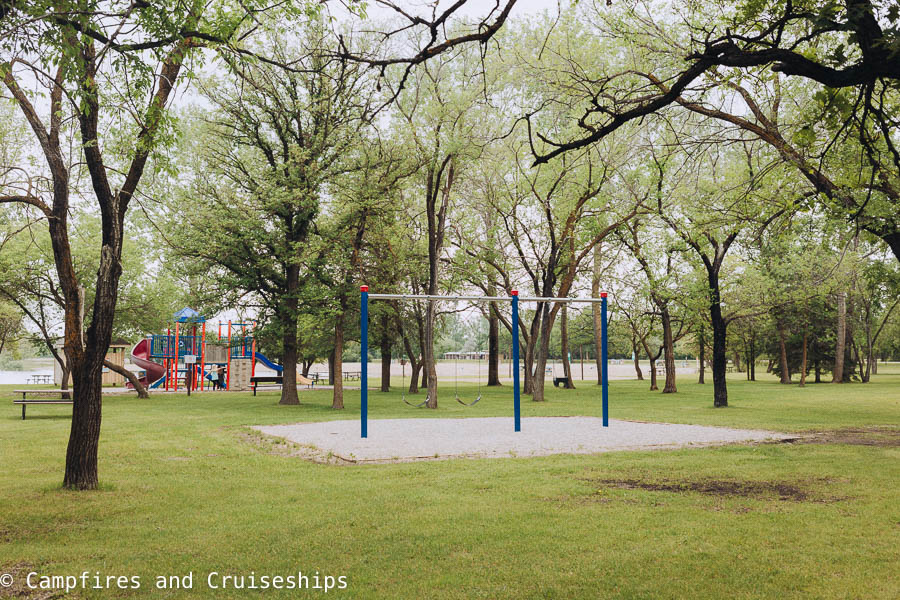 St. Malo Grotto:
This is one place I was really excited to check out, and it didn't disappoint.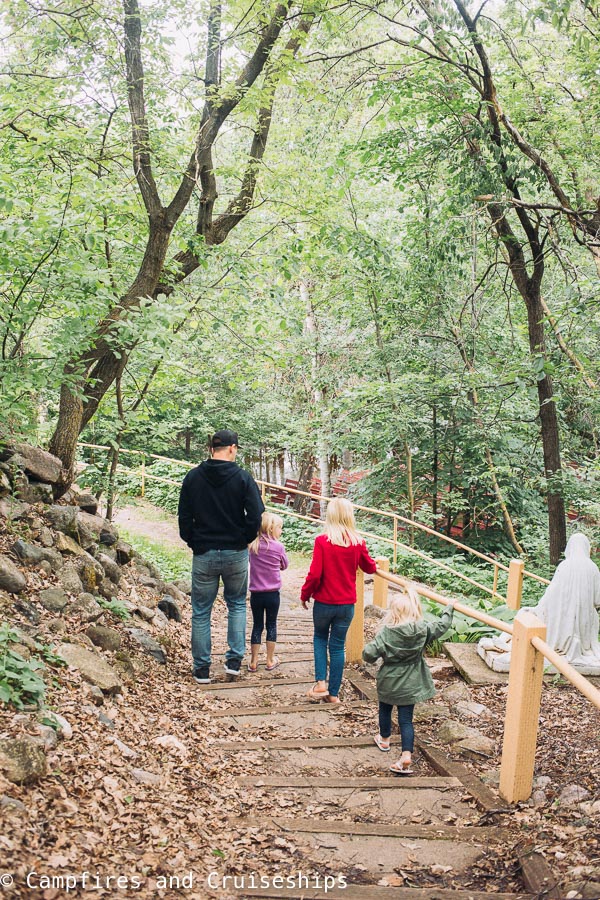 As much as we love the beach, and the playgrounds, and a regular dose of ice cream, we also love learning some of the history of the places we're visiting.
The St. Malo Grotto has been around since 1896 and is modelled after the grotto in Lourdes, France.
It is a really peaceful place, and we enjoyed wandering a little and taking it all in!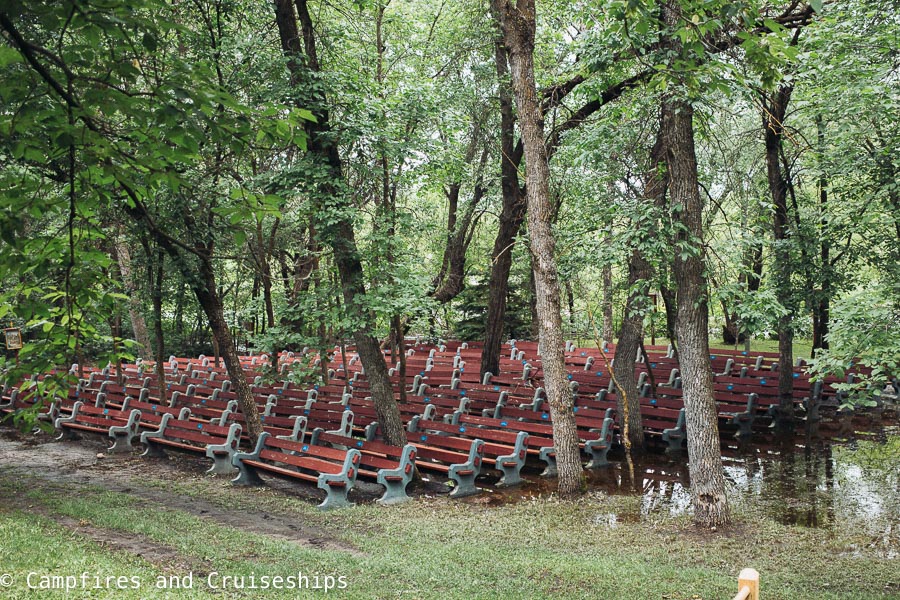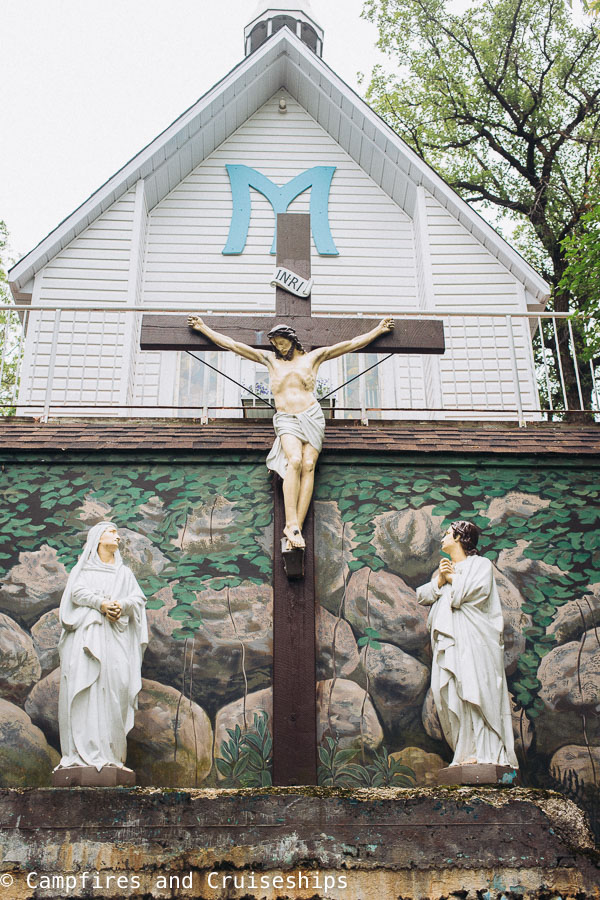 Hiking:
This is the one thing that St. Malo Provincial Park doesn't rank very high on, in our opinion (although it isn't as high on our list as a great beach 😉 ).
The park is right next to the town of St. Malo, in a nicely treed but not that scenic area.
There are a couple trails, but nothing we really thought was a must see or do.
The Barefoot Cafe:
At the Main Beach is a cute cafe offering traditional Japanese crepes, ice cream, drinks and other beach far.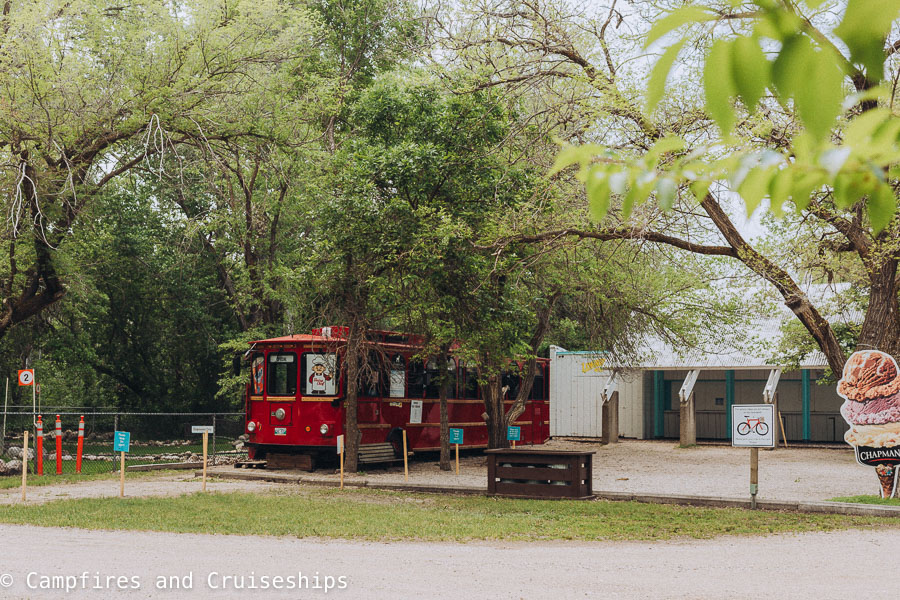 Attached to it is a small shop selling sand toys, sunscreen, ice cream treats, and other goodies.
We grabbed an ice cream, but we didn't get a chance to try out the food at The Barefoot Cafe. Since we were there in June, their hours weren't as regular as they would be through the summer.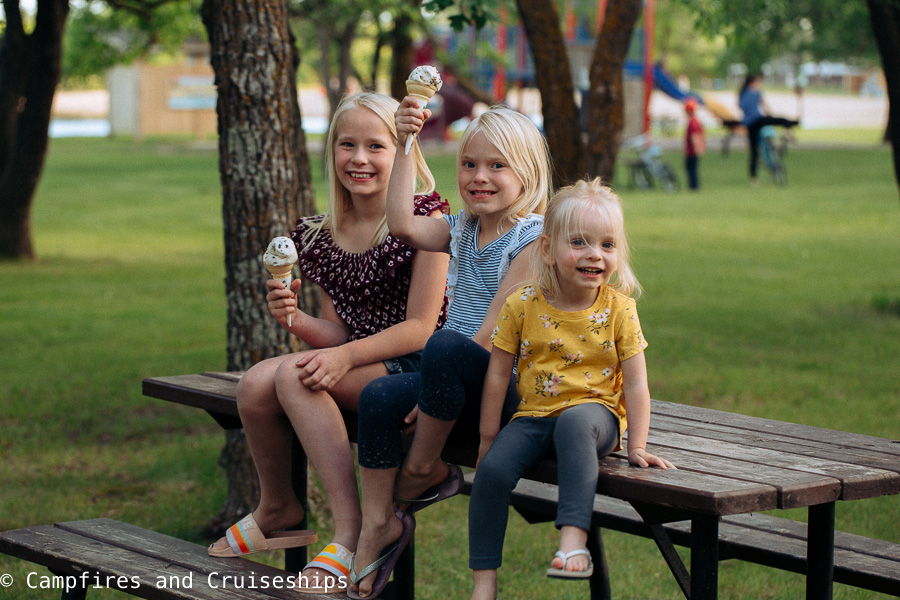 Cell Service:
Since St. Malo campground is right next to the town of St. Malo, there is plenty of cell service everywhere you go.
Sometimes, I look forward to being without cell service as it's a nice chance to disconnect for a few days, with no option of heading online.
But, because we work from home and the internet is a big part of that, it's nice to be prepared for what you'll have access to or not!