What to know when you're hiking Bald Hill in Riding Mountain National Park, Manitoba: difficulty, scenery, when to go, how to get there and more!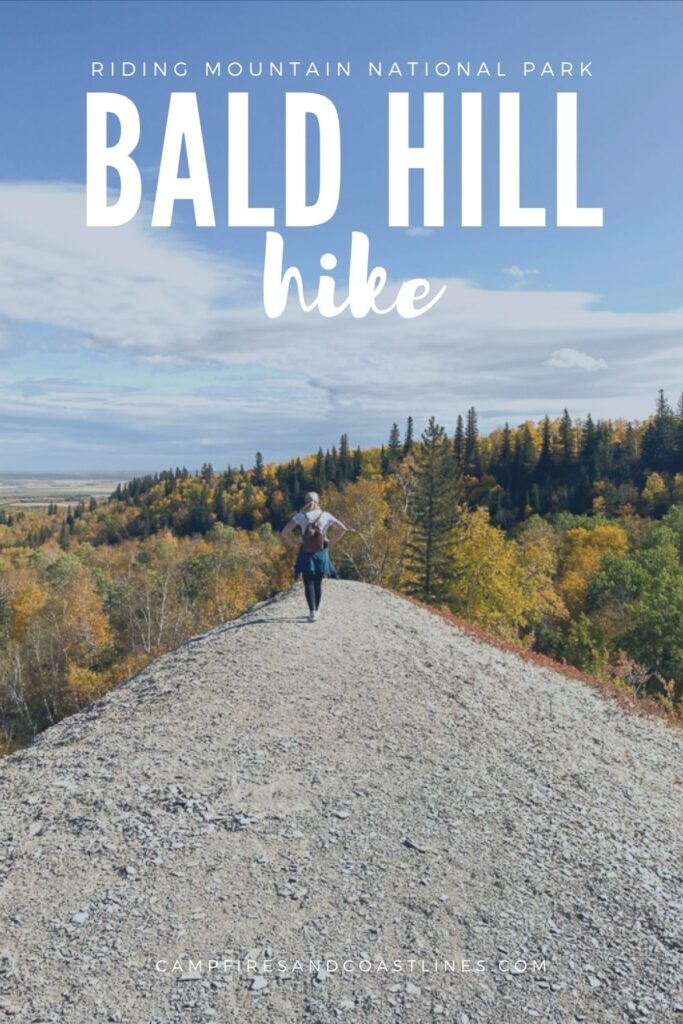 A couple weeks ago we headed out to Riding Mountain National Park to hike Bald Hill without the children.
It's definitely not something we would have attempted with the kids (this was out longest and most difficult hike even as adults), but we did see a few on our way back down.
The scenery is amazing, and we would absolutely do it again!
It is a bit of a trek, and not the easiest to get to, so I wanted to share some helpful tips to make the most of your experience getting to Bald Hill.
Getting to Bald Hill:
How to get to the trailhead:
Bald Hill is on the east edge of Riding Mountain National Park. The most direct route would be to go north of Neepawa, MB on Highway 5.
It's approximately 52 km until you need to turn at Highway 19. Turn west on 19 (it's a maintained gravel road) and follow it west 5 Km.
You will reach the park's east gate, and continue another kilometre until you see a sign and a small road leading north. Follow this road and you will soon see a parking area on your right, don't stop, keep following the road.
Within a few minutes you will come to the end of the road and a turning circle. This is where the trail begins.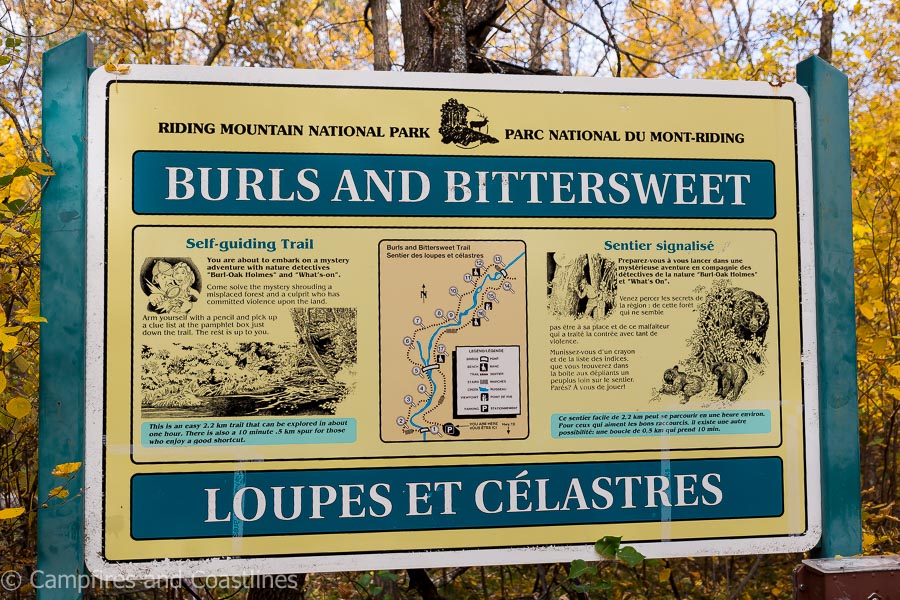 Parking at Bald Hill:
There is parking at the trail head, but not a lot.
The first 5 vehicles have roomy spots but after that prepare to be nosing your car into the brush along the edge of the road.
Just another reason to get there early!
How to get to Bald Hill from the trailhead:
The trail system can be a little complicated with names, legs, and junctions, so we'll use the map below for reference.
You'll want to get on the trail at marker #1 or "you are here." The trail will take you in a general north west direction until you come to Reeves Fork, #2. At this intersection turn left.
Now you will be facing west and you follow this trail until you get to Bald Hill South Junction, #4. When you get to this junction you're almost there!
At this junction you will see a sign that says Bald Hill 550 m (see below.) Follow that trail north and you will soon find yourself on Bald Hill!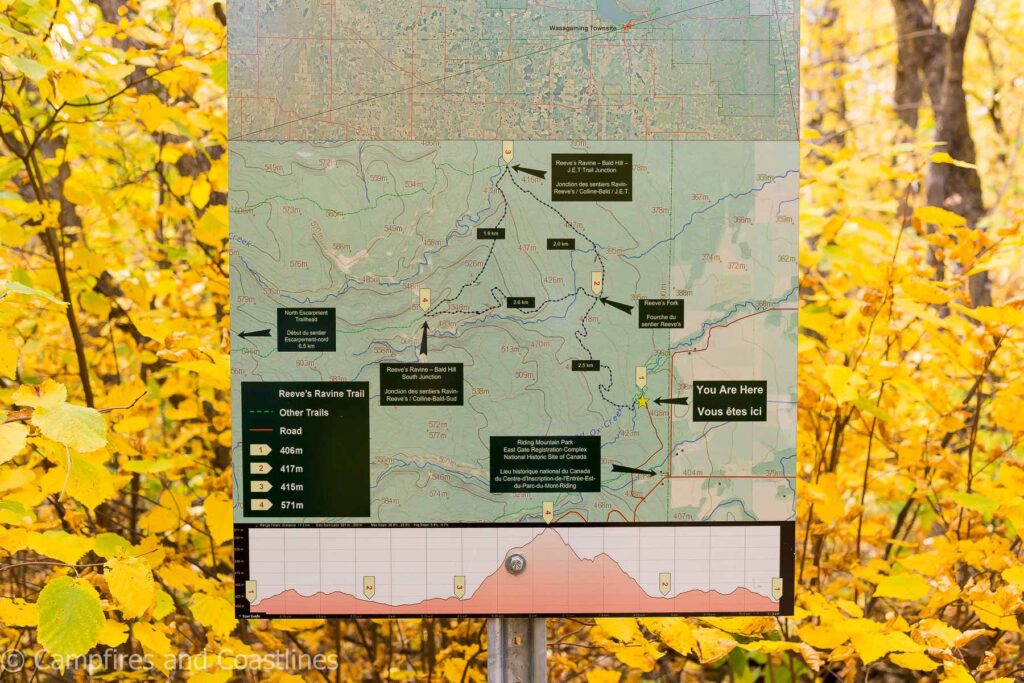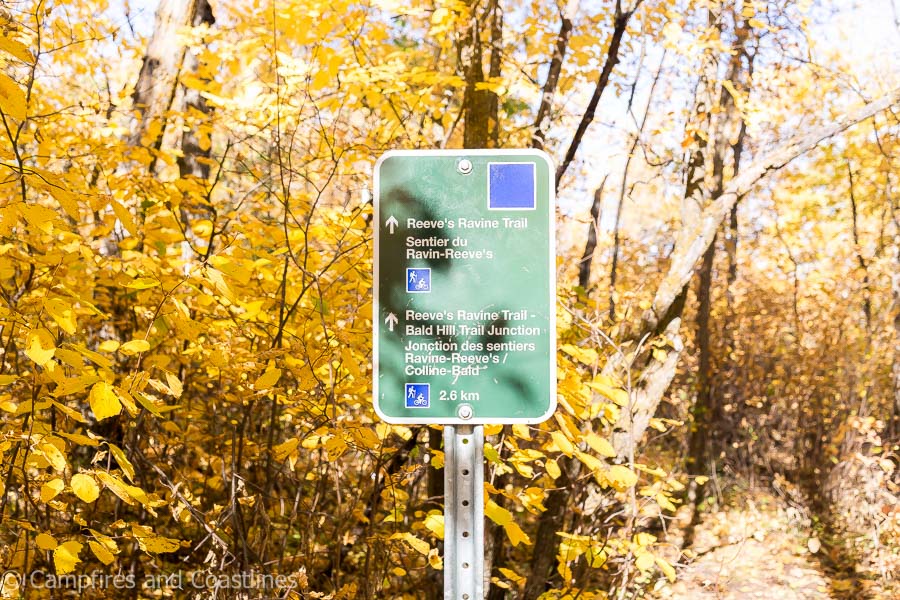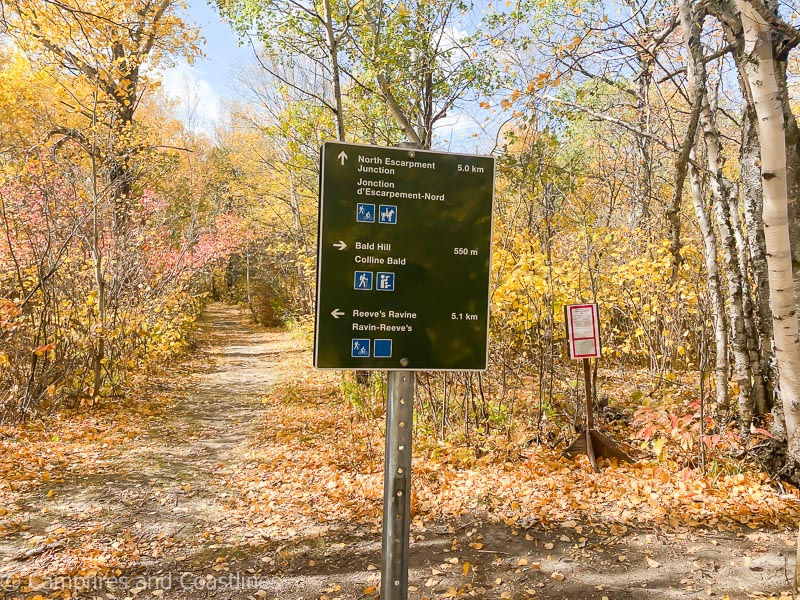 How long does it take to hike to Bald Hill?
As inexperienced hikers (adults only) in good physical condition, the hike to the top took us just over an hour and a half.
We only stopped to take some photos and video, but didn't really stop to rest or for snacks.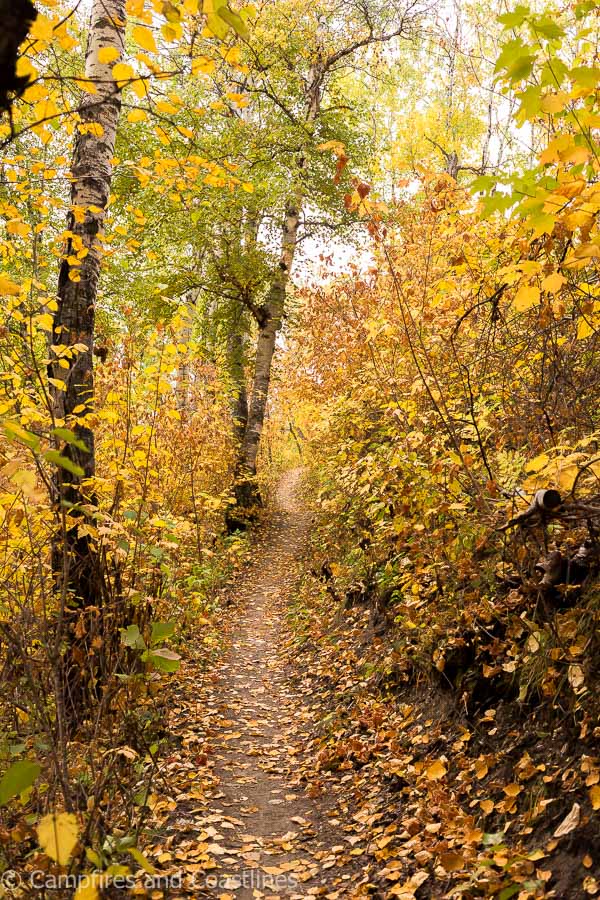 The way down took us about the same, for a total of just over 3 hours.
I had read that the hike took about 6 hours, so I wanted to share this information for those who may be as surprised as we were.
We tend to push ourselves and probably should have stopped for a bit more rest, but if you are in good physical condition, have good footwear and you are moving at a good pace, I wouldn't expect it to take more than 4 hours there and back.
Difficulty:
The Bald Hill Hike is listed as difficult, and in our experience that was an accurate representation.
The trail to Bald Hill is mostly uphill, with lots of tree roots so you definitely need to watch your step.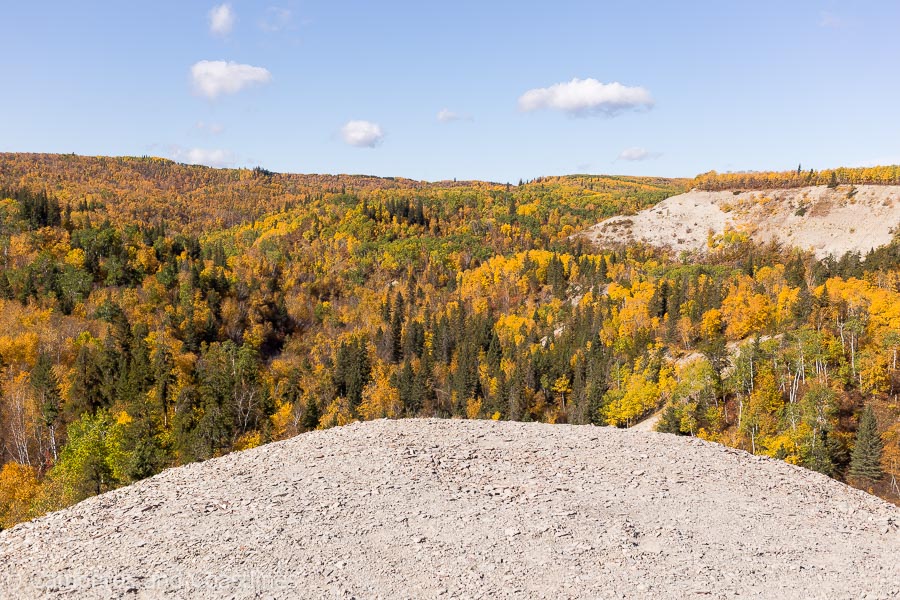 The first half is not too bad, but near the end the trail really starts to climb and it will put those legs to the test.
There are some areas where the trail is very narrow, and the hill drops off steeply on the one side and you need to watch your step. The view is amazing as the trees open into the valley!
When to go:
We went late in September, on a day when the projected temperature high was about 19 degrees C (70 degrees F).
At first I thought that sounded on the cooler side, but as you get going up those hills you warm up quickly!
By the end I was wishing I had worn a tank top and shorts, although the top of Bald Hill is windy and cool.
We happened to get lucky and the day was beautiful and the temperature was perfect. I think any temperature between 10 and 20 degrees would be just right.
We definitely would not go during the summer, as you really heat up when you're climbing, and I think it would be pretty miserable, unless you went at dawn before the day got too hot.
Bald Hill Hike Scenery:
The scenery was really amazing and definitely worth the long and difficult trek.
As you climb upwards the trees open up to amazing views of the valley that are even more spectacular in fall with all of the changing leaves.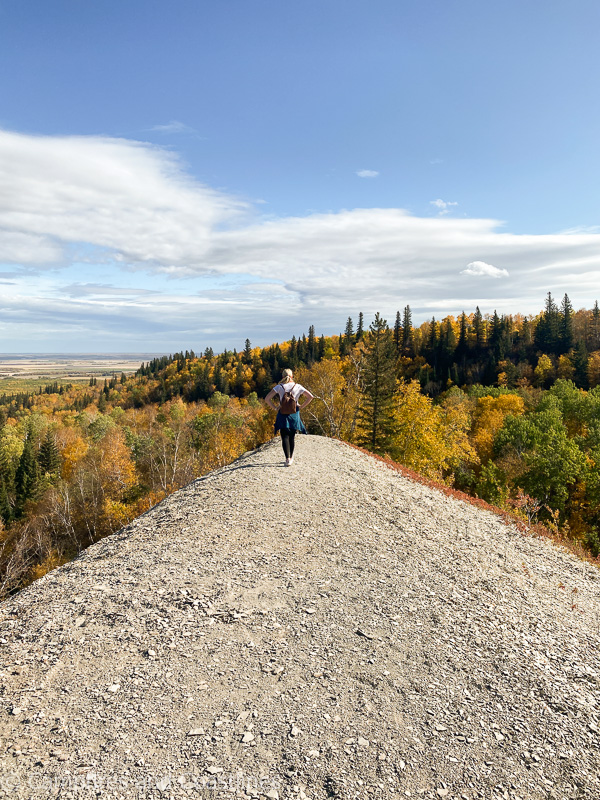 Bald Hill itself is a really unique and jaw dropping experience — a bare, grey mountain of shale rock amidst the forest.
It's worth it for the Instagram photos 😉
Amenities and helpful tips:
There are no washrooms, benches, garbage cans, or really anything along the way, or at the top, or at the bottom, or anywhere near.
In my limited experience with hiking I feel like this needs to be said, because I thought at the very least there would be a porta potty at the trailhead, but I was wrong!
Bring what you need 😉
That being said, there is decent cell service throughout the duration of the hike, so you can easily send a text or make a phone call.