Why Clear Lake, Manitoba is a great fall getaway! What to see, where to see, what to eat.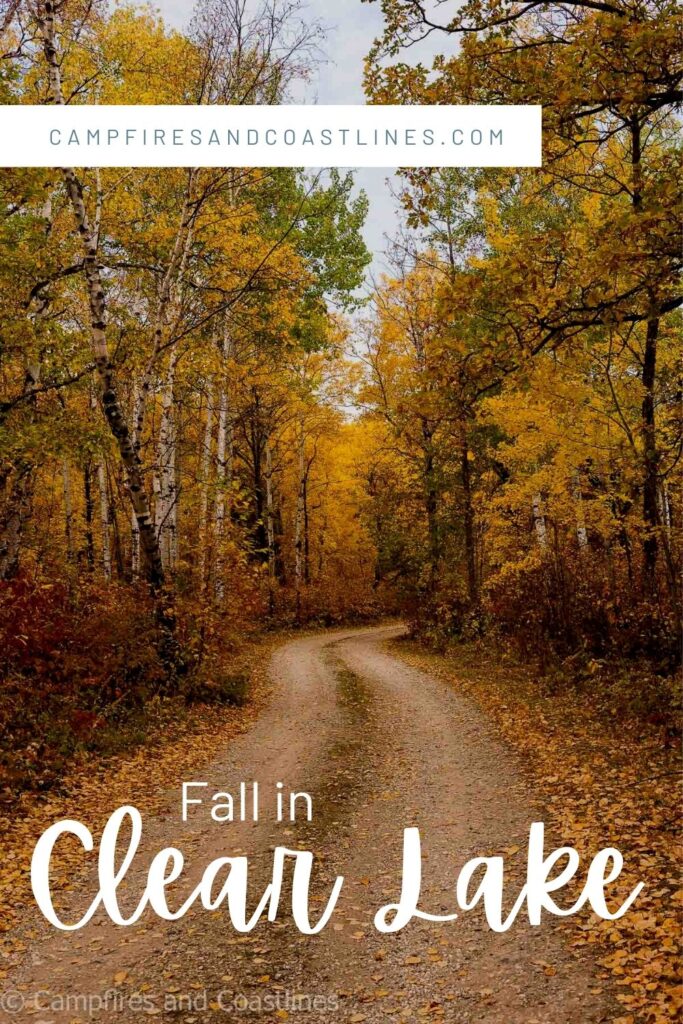 Just this past weekend we went up to Clear Lake for a little birthday getaway. It was one of the only times we've been up to Clear Lake, Manitoba in the fall or winter and it won't be the last!
There are so many reasons to visit in September and beyond, even though it's quieter and many businesses are closing.
Fall colors in Manitoba:
The colors on the trees around Riding Mountain National Park when we went were just jaw-dropping. If you're on the lookout for some autumn beauty and you're not sure where to get it, Clear Lake and the surrounding area is a sure bet.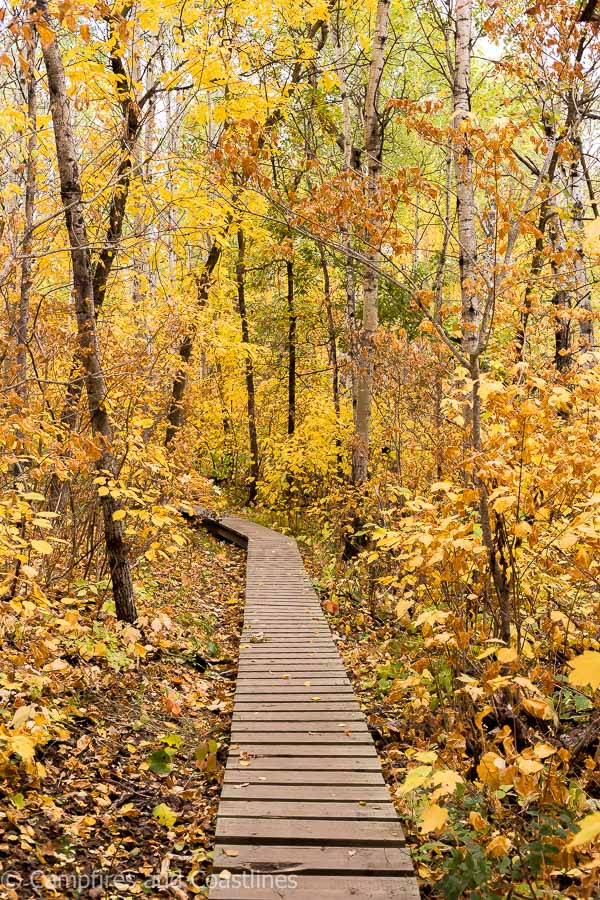 When we drove up to the park, we drove North from Neepawa on the number 5 and entered through the East gate (since we were kicking off our weekend on the Bald Hill trail — more on that soon!).
It was much more scenic than taking the number 10 highway and I definitely recommend it!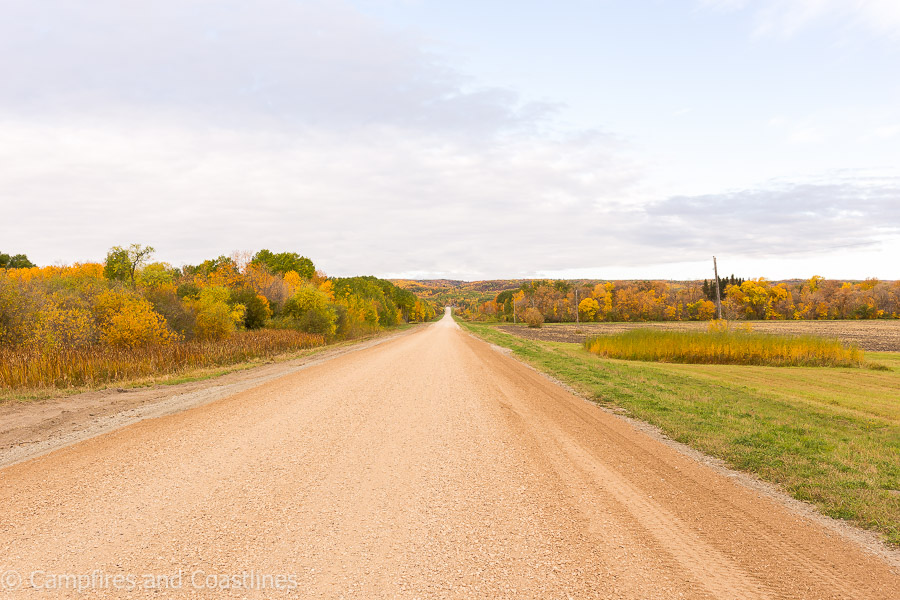 Where to stay:
We stayed at The Lakehouse hotel — it's such a beautiful spot and in a great location!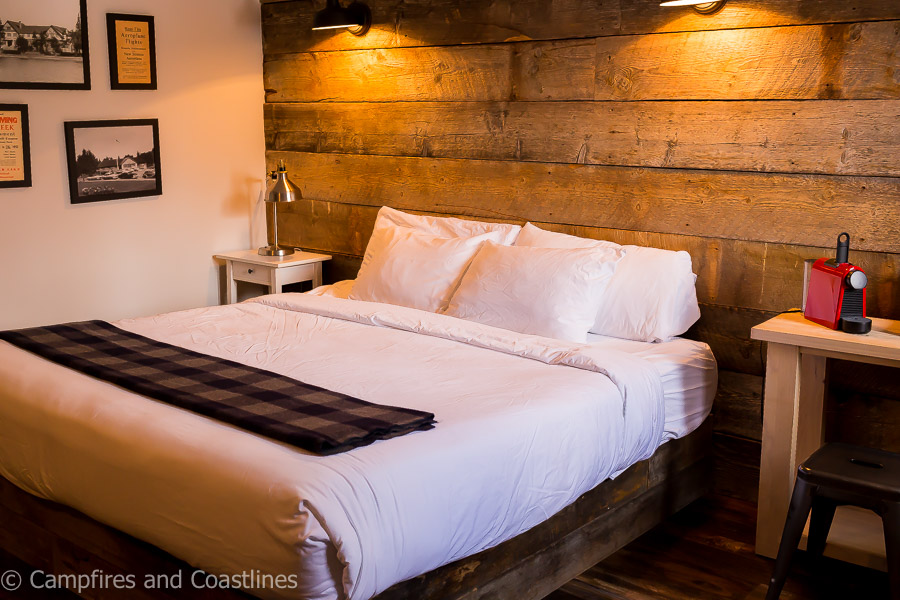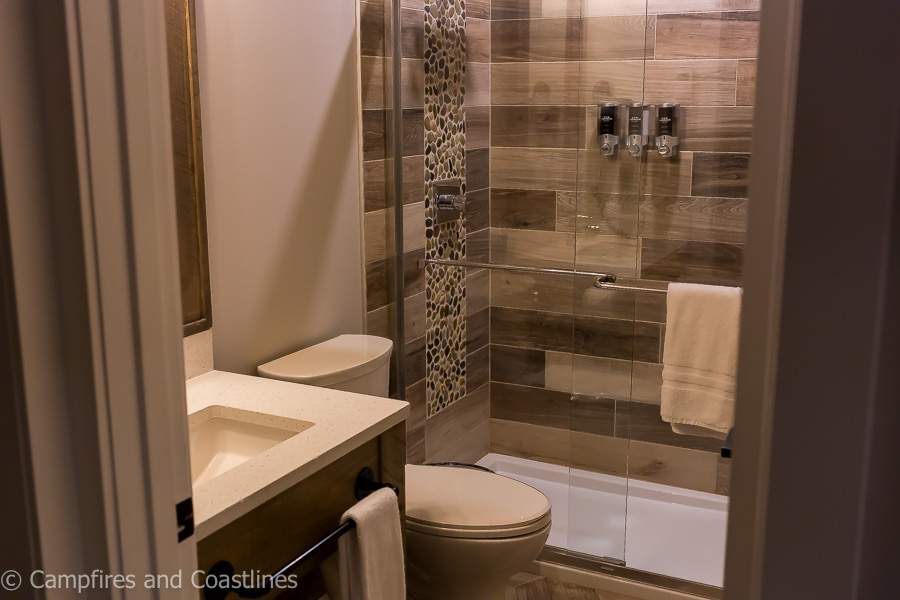 All of the rooms have been renovated, and there is a great little restaurant and coffee shop on the lower level.
There is also a large outdoor hot tub (which wasn't open when we were there) and lots of outdoor seating on the two-level deck.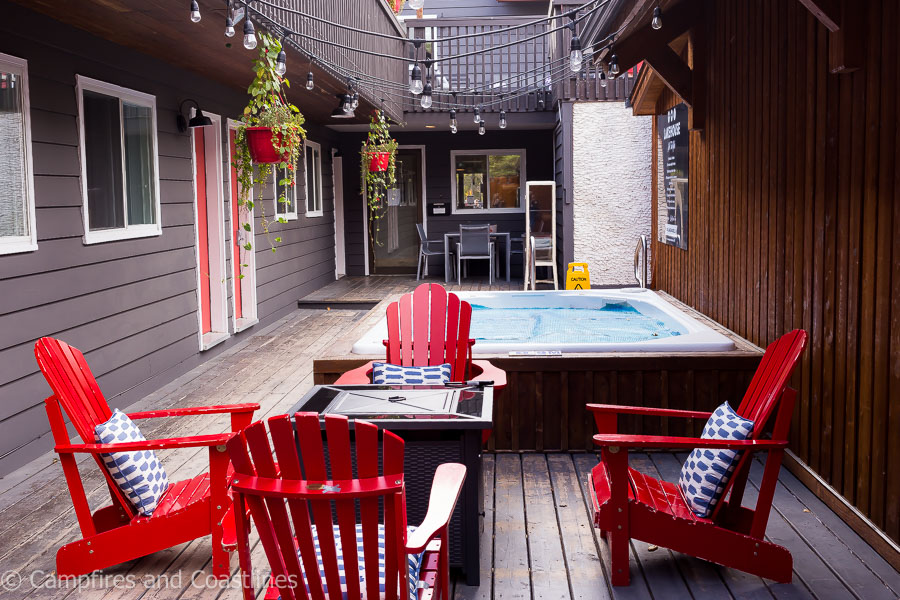 The room we stayed in was beautiful and while we loved our stay, it's worth noting that the walls are paper-thin, and the drapes are not sufficient for blacking out the lights of the deck outside.
If you're a light sleeper, you may prefer one of the year-round cabin rentals instead for a little more privacy and quiet.
What to eat:
Our visit was the last weekend in September, and we were a little disappointed that so many shops and restaurants were already closed.
Mostly, we were sad we couldn't get one more cinnamon bun from The Whitehouse. The Wigwam and many of the stores were also closed.
Thankfully, the restaurant in The Lakehouse serves breakfast, lunch and dinner and T.R. McKoy's is open until Thanksgiving — perfect for those chilly days when only Italian food will do.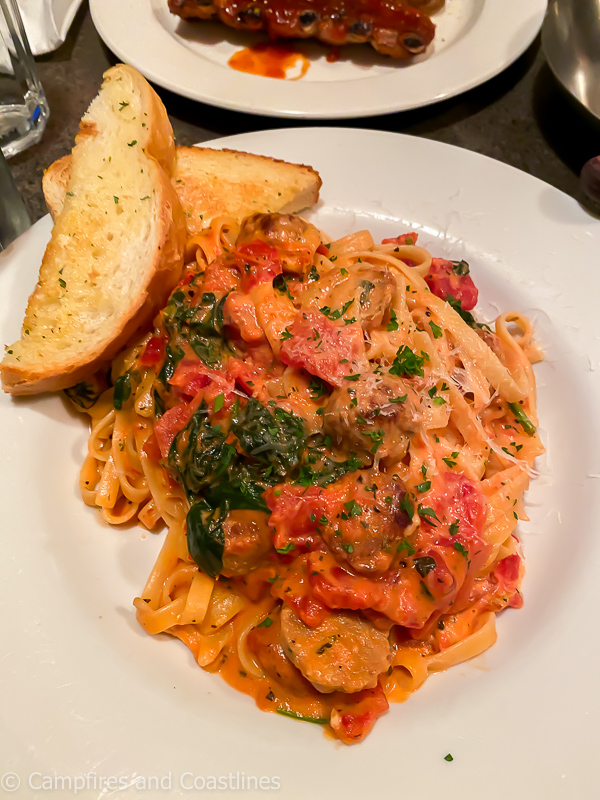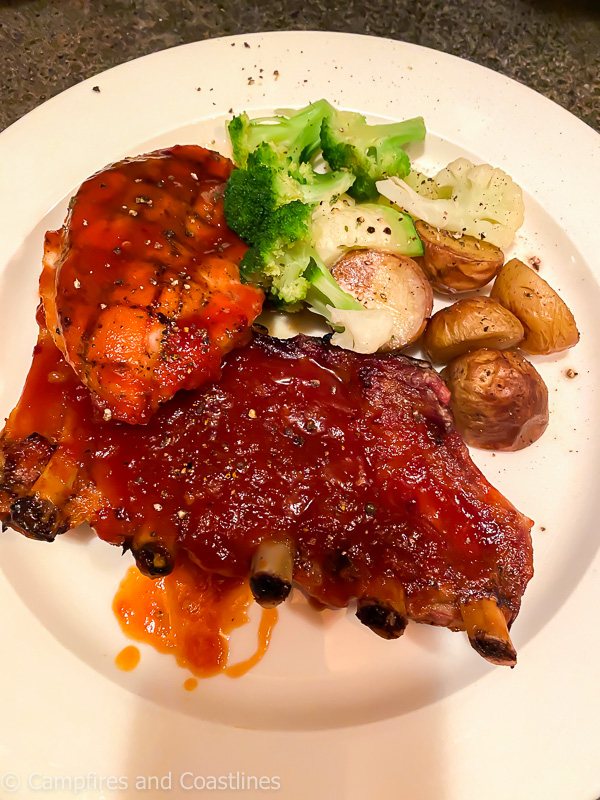 I've been waiting to go to T.R. McKoy's for a long time now and it did not disappoint! The food was incredible and really everything we could have wanted after our Bald Hill Hike. Hearty and comforting!
We snagged a couple desserts to take back to our room and we were a little disappointed in the dessert — it just didn't rock our world like our incredible dinner did.
Unfortunately Beavertails was closed by the time we left the restaurant or we probably would have grabbed a couple of those!
For breakfast, we headed down to the main floor of The Lakehouse. They have lots of great breakfast options and there is really something for everyone! Their menu changes seasonally.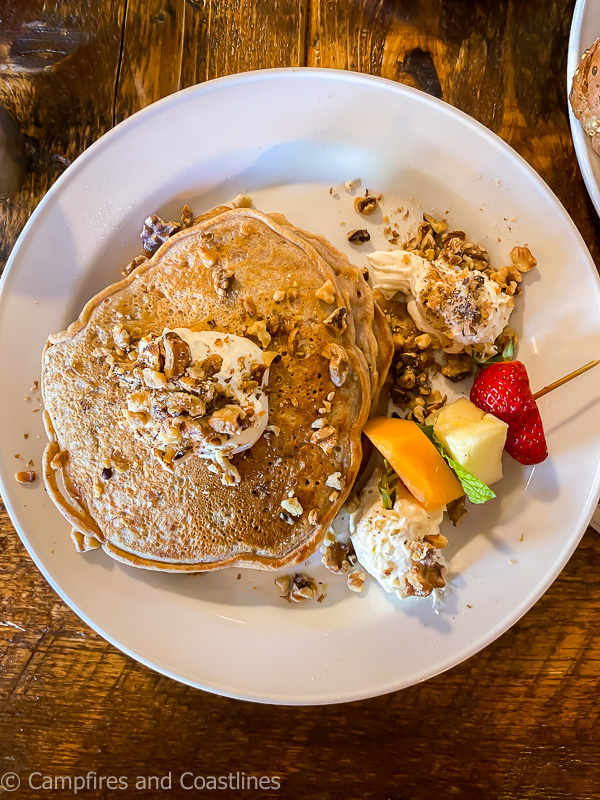 What to do at Clear Lake Manitoba in the fall:
Well, swimming is definitely out of the question!
Even in the middle of summer, the water in Clear Lake is chilly, so a fall beach day was not in the cards for us.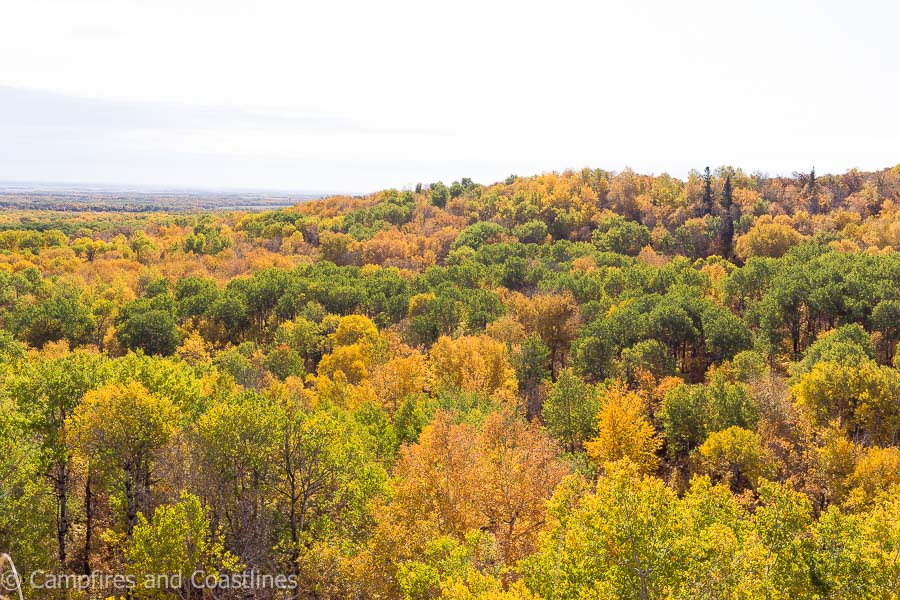 Since we didn't have the kids with us, we took the opportunity to do some things we would never want to do with them — great long hikes!
I've been wanting to hike up to Bald Hill for a few months now and this was the most perfect time to do it.
The colors and the views were completely amazing in late September and the weather was perfect. I don't think I would want to do it in the heat of summer because it is a work out!
I've got a big post on the Bald Hill hike coming up soon, so stay tuned for that if it's something you've been wanting to do!
We also took the opportunity to hike to Kinosao Lake on Sunday morning of our stay.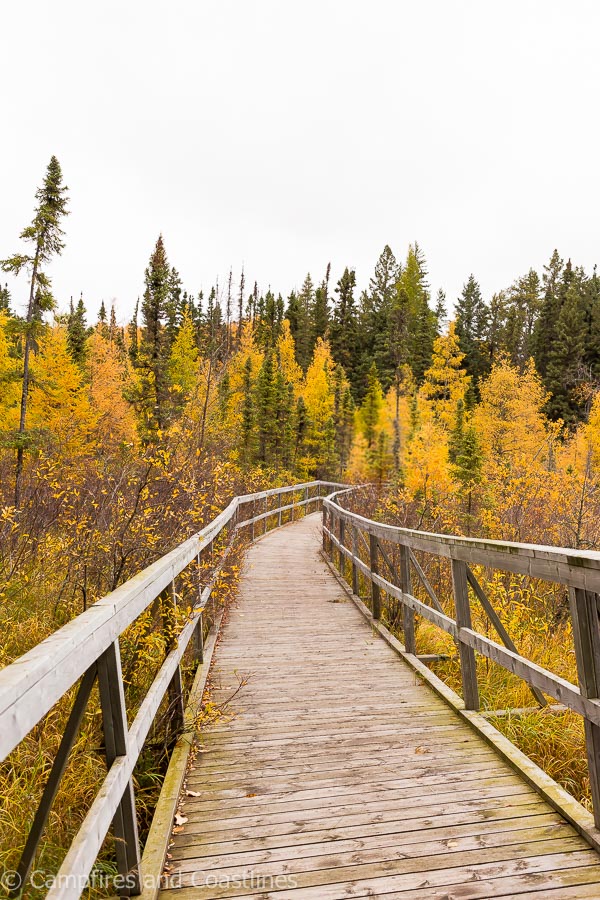 There are 3 different trails that lead to Kinosao Lake in Riding Mountain National Park (see the map here), all varying lengths and difficulties. Brule trail is a 4km loop from the parking area, but one side is shorter than the other so you can take the shorter trail there and back if you prefer.
Kinosao trail is a little shorter yet and also leads to Kinosao Lake.
When we got to Kinosao Lake we saw that there is a community canoe and life jackets, available for anyone who wants to go for a paddle. It's a neat touch from Parks Canada and would be great on a warm day!
We also drove down to Deep Bay, because it is so serene and one of our favorite spots around Clear Lake!