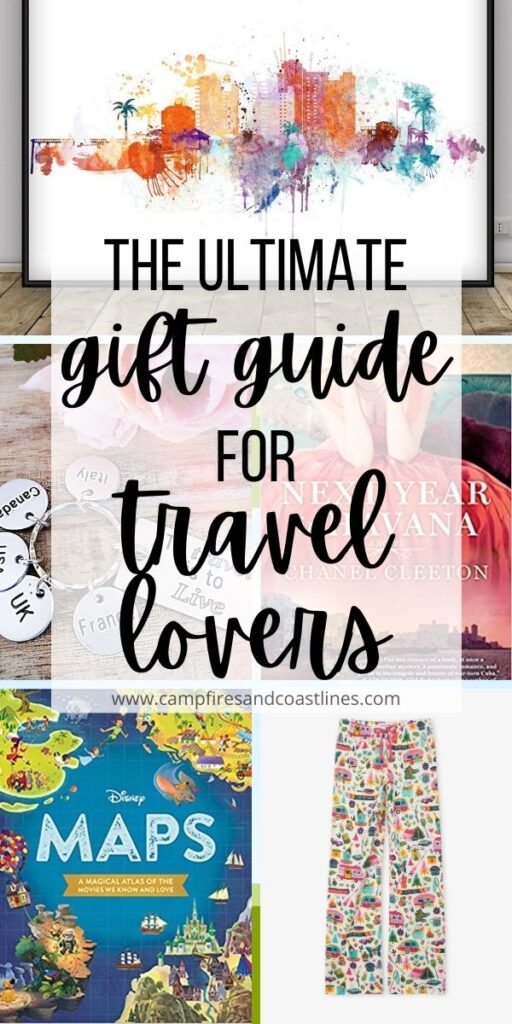 The ultimate holiday gift guide for the travel lovers or adventurers in your life! Gift ideas for all budgets, men, women and children.
*Disclosure: some of these links will take you to Amazon. If you make a purchase, we get a few cents to put toward the operating of this site.
2020 has been a year for the books, and if you're a wanderer at heart like myself, you're starting to get seriously antsy!
We managed all right for the first few months but at this point, especially now that winter is nearly here, I'm ready for a change of pace!
But with everything that's happening in the world right now, that's obviously not going to happen any time soon.
Here are a few gift ideas to ease some of your loved ones wanderlust this holiday season 😉
Travel Gift Ideas:
Gift Cards or I.O.U.s:
Someday, we will be able to travel again and a gift card or some money into a special savings account for a big trip down the road can make the possibility more exciting (and it takes off some of the pressure of paying for a big trip all at once).
Staycation:
Although we can't go far, we can still get out and about in our local area (depending of course on where you are).
A weekend at a nice hotel (or in our world, one with a big pool and waterslides), some restaurant gift cards, and some spa treatments or whatever else is open and available can be a nice way to escape and reconnect without going far.
Can't get away? Check out these Staycation Boxes that ship across Canada and support Canadian Food Banks!
Travel Books:
Books are another way to escape and indulge in a little daydreaming.
Depending on the travel lover in your life, there are plenty of fiction books in faraway places as well as travel guides and beautiful coffee table books featuring their dream destinations.
Here are a few ideas to get you started! If you know of others, leave them in a comment because I'd love to see them!
Fiction novels about travel:
Now, these are books I have read myself so many of them are in the Chick Lit realm 😉 Fill me in in the comments if there are others I have missed!
Obviously, if your special someone is interested in a certain destination, there are lots of books out there centred around specific destinations.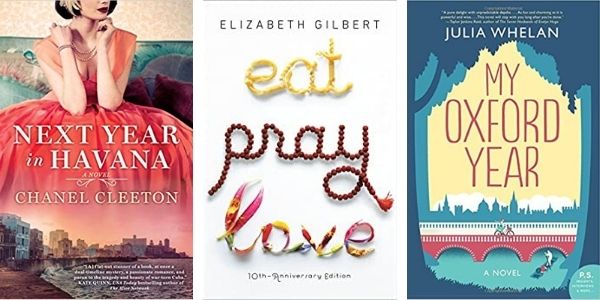 Travel Guide Books: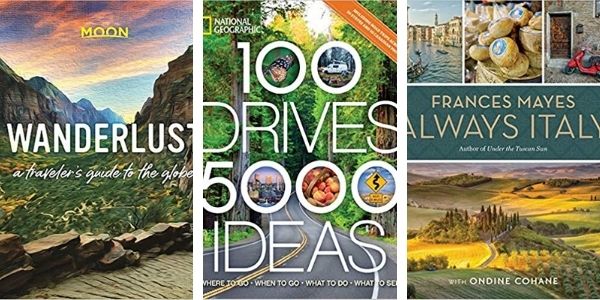 Travel Coffee Table Books: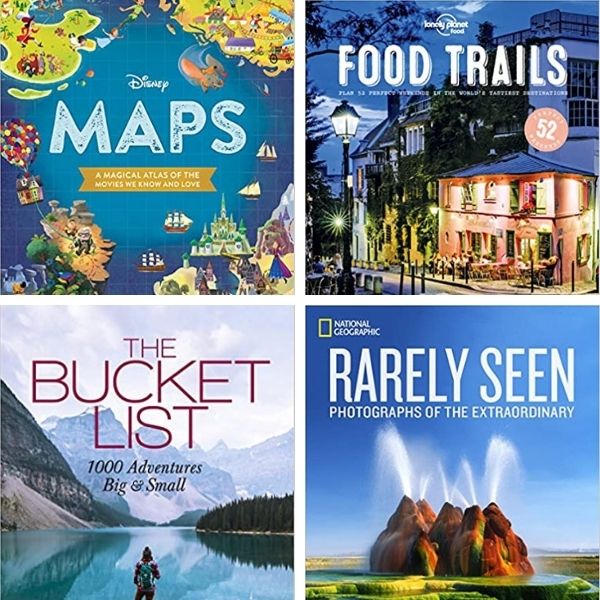 Cookbooks:
If your travel lover also enjoys being in the kitchen, a cookbook filled with authentic recipes from their favorite destination is a great way to get a little taste of abroad at home.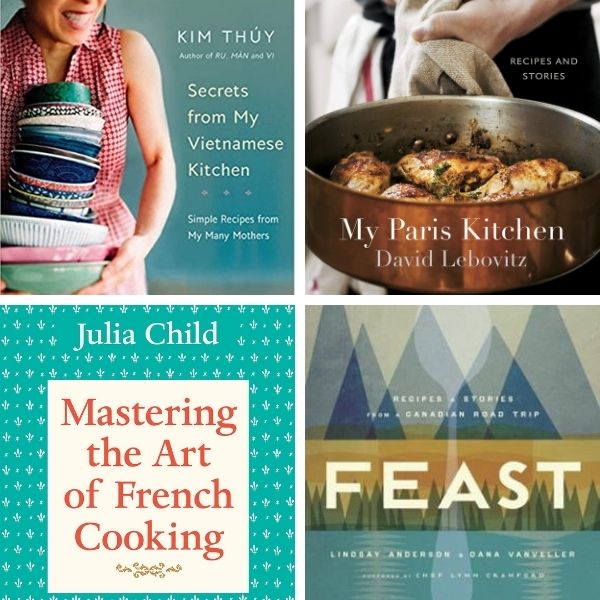 Fun and Games: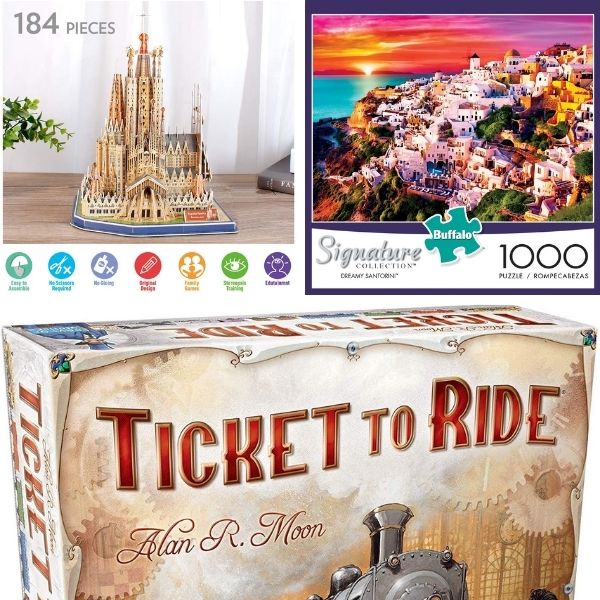 Puzzles: quality time together and a beautiful view (not the same thing as the real deal, but hey, we work with what we can get right now!)
3D Puzzles: all of the quality time (click here to see all of the beautiful ones there are!)
Ticket to Ride: there are so many versions of this game, it really is a great addition to your home! North America, Europe, United Kingdom, Japan, Asia, Amsterdam, Nordic Countries and more — it's a fun way to spend time together this holiday season.
Wearable gifts for your travel lover: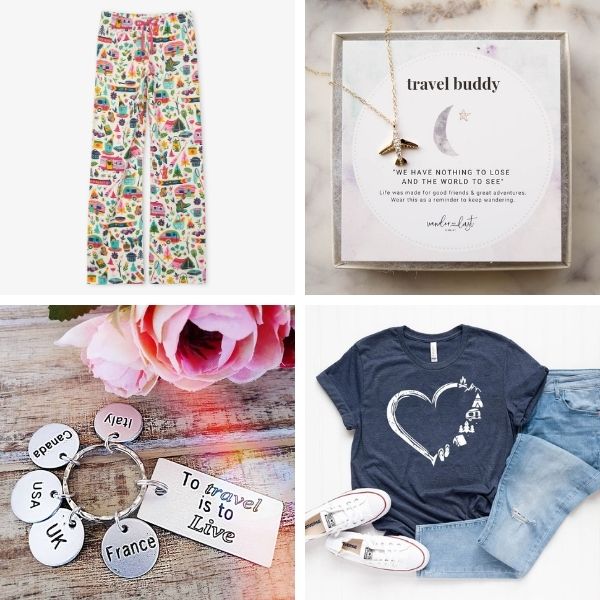 Little Blue House pajamas and more: there are comfy pajamas for ski lovers, outdoorsy folks, and RVers! (There are also items for home, such as mugs, towels, aprons and more)
Everything Disney — again, this is my personal love 😉 Matching Christmas PJ's, sweaters and anything you could dream of.
New Hiking or camping clothing or gear: there are so many options depending on what your someone enjoys to do in their spare time
Personalized token keychain, featuring all of their favorite places!
Travel Buddy Necklace, for the travel loving lady in your life.
How adorable is this Camp Lover custom T-shirt?!
Gifts for the Travel Lovers' Home:
These Skyline Prints are amazing, and they also come on mugs and more!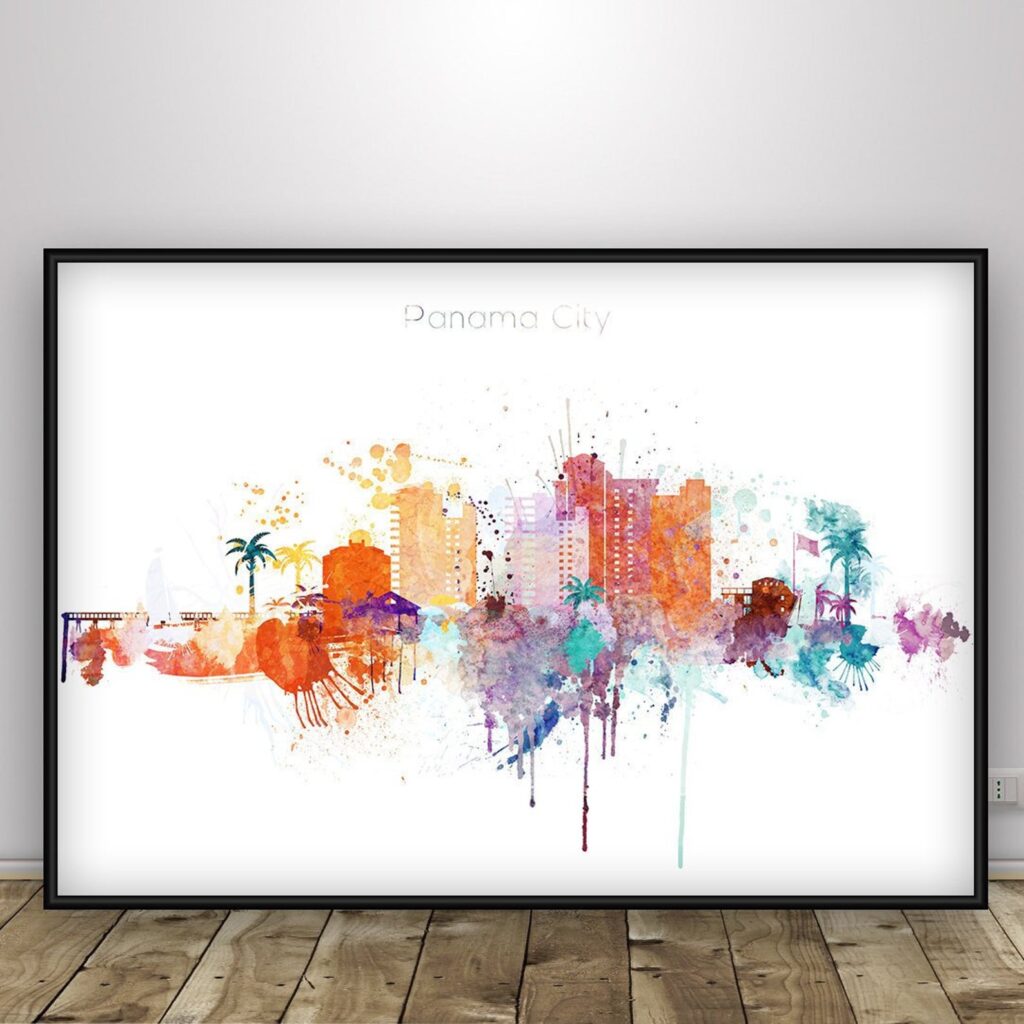 Hand Painted Christmas Ornaments are a keepsake they'll treasure forever.