Our review of Asessippi Provincial Park and Campground in Manitoba, Canada!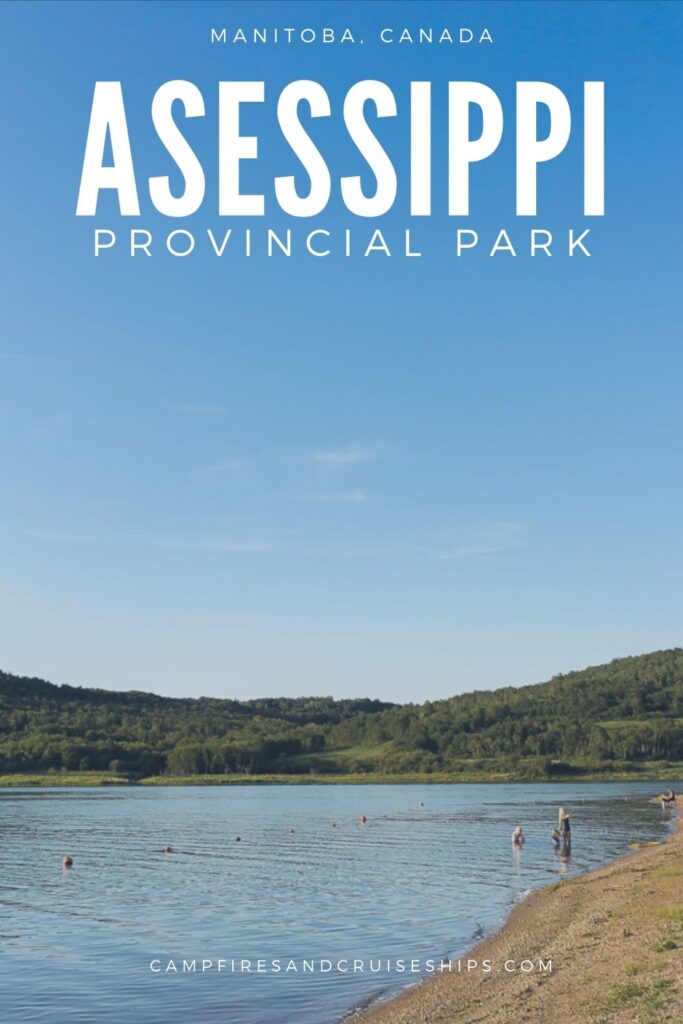 Asessippi Provincial Park was a new one for us this year!
Although we'd been there in the past, it had been a long time and we didn't have any memory of the lake or campground.
Asessippi Provincial Park is a mid-sized park at 23 square kilometres and it has lots to offer!
There were some things we liked, and some things we didn't, but we're glad we got a chance to check it out.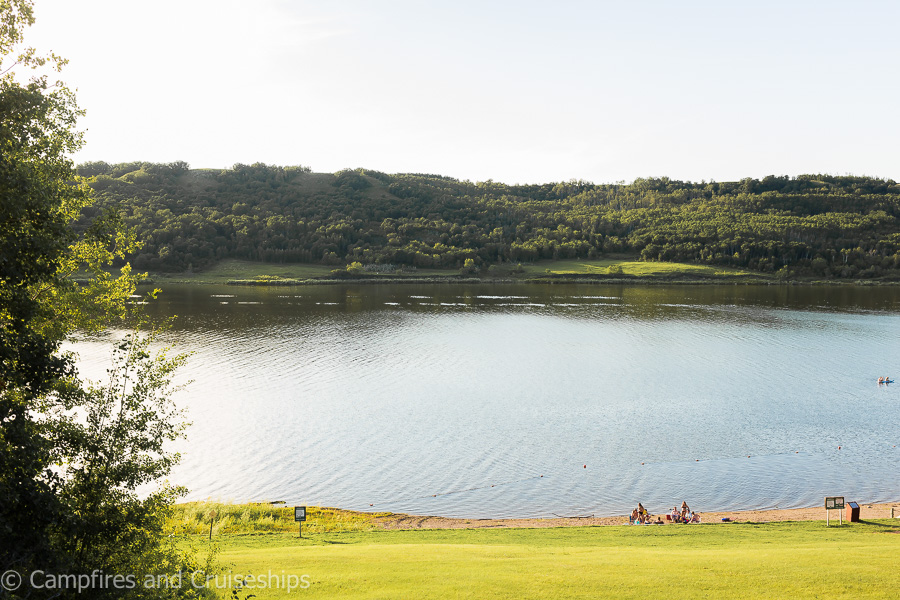 Here are some of our thoughts!
Campground Location:
Asessippi Provincial Park is located 370km Northwest of Winnipeg, close to Riding Mountain National Park.
The area is beautiful, with rolling hills and valleys, and Lake of the Prairies at its center.
It's a great place to disconnect and spend time outdoors!
Campsites:
We made sure to book our campsite in Bay 5 at Asessippi campground, since it is the closest one to the beach, playground, concession and many activities!
From Bay 5, it is a short walk to the lake and everything you want to do. The other bays are a long distance away and would require a trek or a short drive to get to the main day use area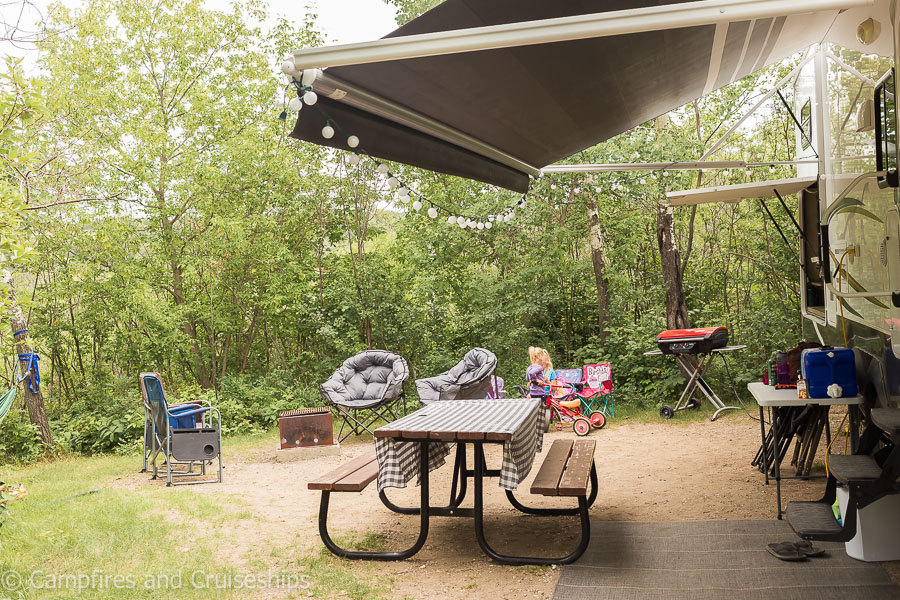 In Bay 5, there is a central playground and washroom facilities. There are some sites next to the playground, which would be great if you have little ones, but they are unfortunately wide open with little trees or shade.
If you prefer an open site (less mosquitos!), then these are perfect for the kids.
We tend to prefer a lot of shade and privacy, so we opted for sites in the 20s, as these are still close to everything but a lot cooler on a hot day (and you don't have to stare at your neighbors).
Asessippi Provincial Park Amenities & Activities:
Beach:
The beach is the biggest on our "con" list when it comes to Asessippi.
There just really isn't one!
There is a stretch of gravel that leads into a rocky swimming area that is just generally not that pleasant.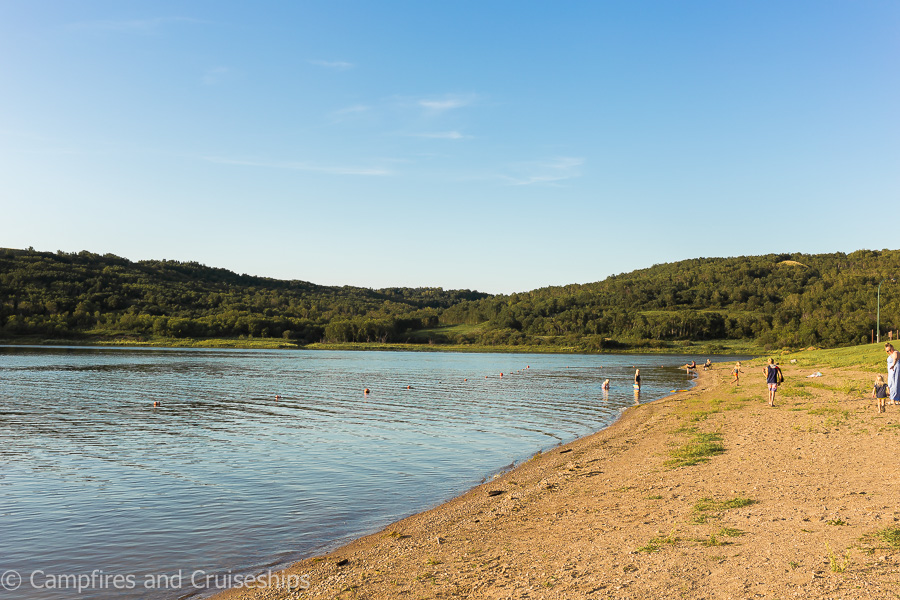 The kids swam here once, and the rest of the time they donned life jackets and jumped off the dock.
They had quite a bit of fun doing this — the water was refreshing and no rocks! This was a lifesaver because the beach was not a lot of fun, especially for little ones who prefer digging in the sand over swimming.
Not all beaches in Manitoba have white sand, but this is definitely the worst we've been to.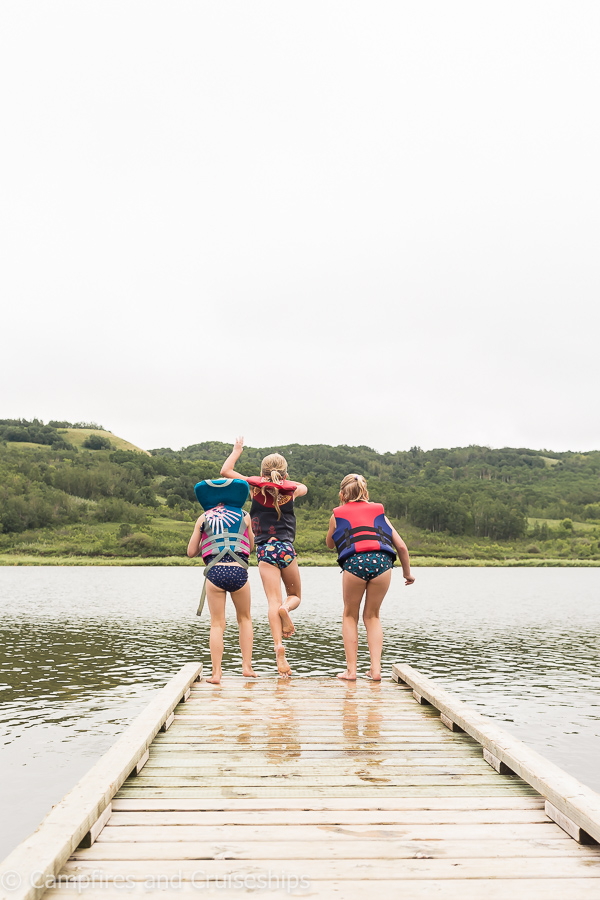 Boating:
We were camping at Asessippi Provincial Park with family, so we had access to a boat which meant we could enjoy more of what Asessippi had to offer, including tubing and fishing.
The lake is large, and the fishing is great, which aren't things we are looking for when we're camping on our own, but they helped to make up for the fact that the beach wasn't great.
Playground:
There are smaller playgrounds throughout the campground as well as two new and large playgrounds closer to the beach and concession.
They are safe and modern and the kids had a great time playing on them!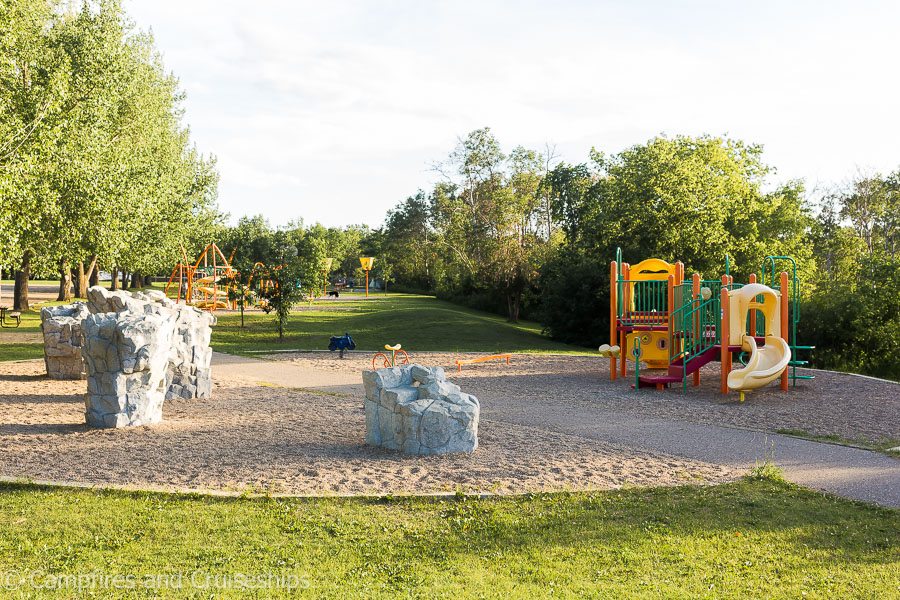 Mini Golf:
There is a 9 hole mini golf course next to the main playgrounds. For $4 a round, it's a fun activity when you want to do something different or it's not warm enough to swim!
Concession:
The concession stand is large and offers lots of variety, including hot meals and breakfast, as well as ice cream and drinks.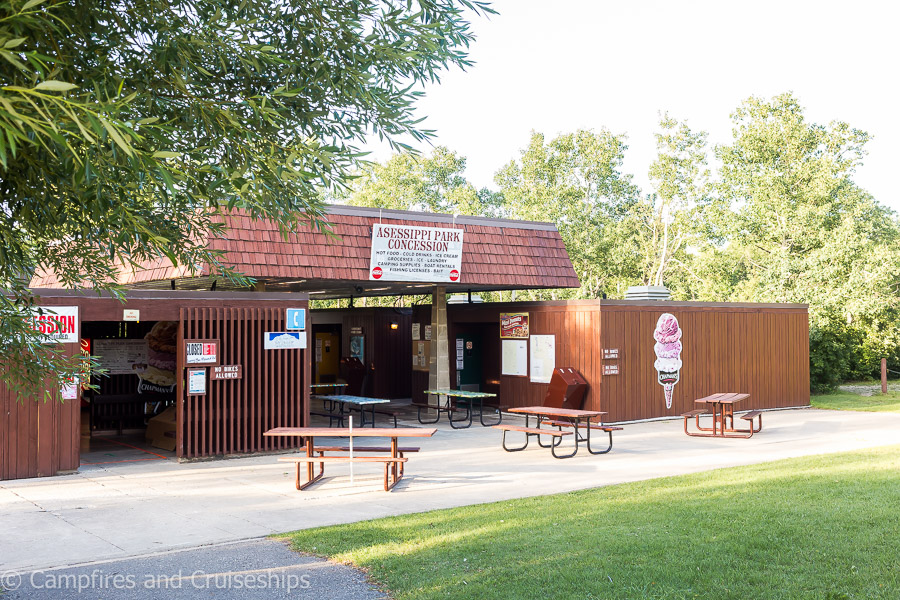 We highly recommend the Asessippi Whips — a blend of slush and vanilla soft serve — or the Mocha Whip — coffee slush with chocolate soft serve.
There is lots of seating and many concession stand favorites, including mini donuts!
Hiking:
Admittedly, we didn't do a lot of hiking at Asessippi, though there are a number of trails.
What I liked about the trails available is that you have some variety. Manitoba is known to be quite flat and level, but the trails in the rolling hills around Lake of the Prairies offer more difficulty and changes of scenery.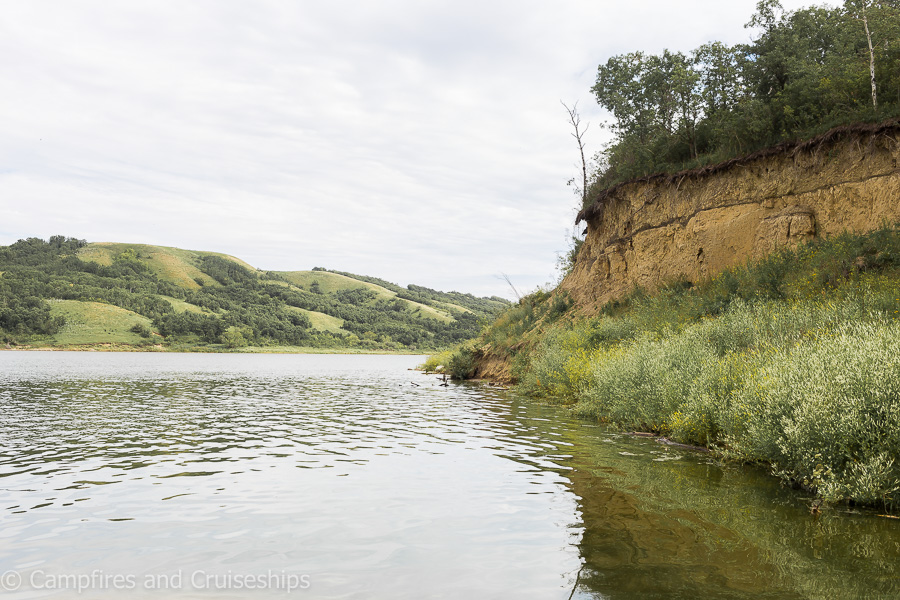 We did the walk out to the Viewpoint — you'll turn off the main road right around the baseball diamonds. It's a short 0.8km hike that is downhill on the way out and uphill on the way back, and the view is worth it!
Cell Service:
There is plenty of cell service throughout Asessippi Provincial Park!
As someone who works online, it's important to know whether I will have access to the internet or whether I need to be prepared to go dark for a few days 😉