Where to stay, what to do and what to eat in Winnipeg, Manitoba! A 24 hour getaway at The Forks and beyond.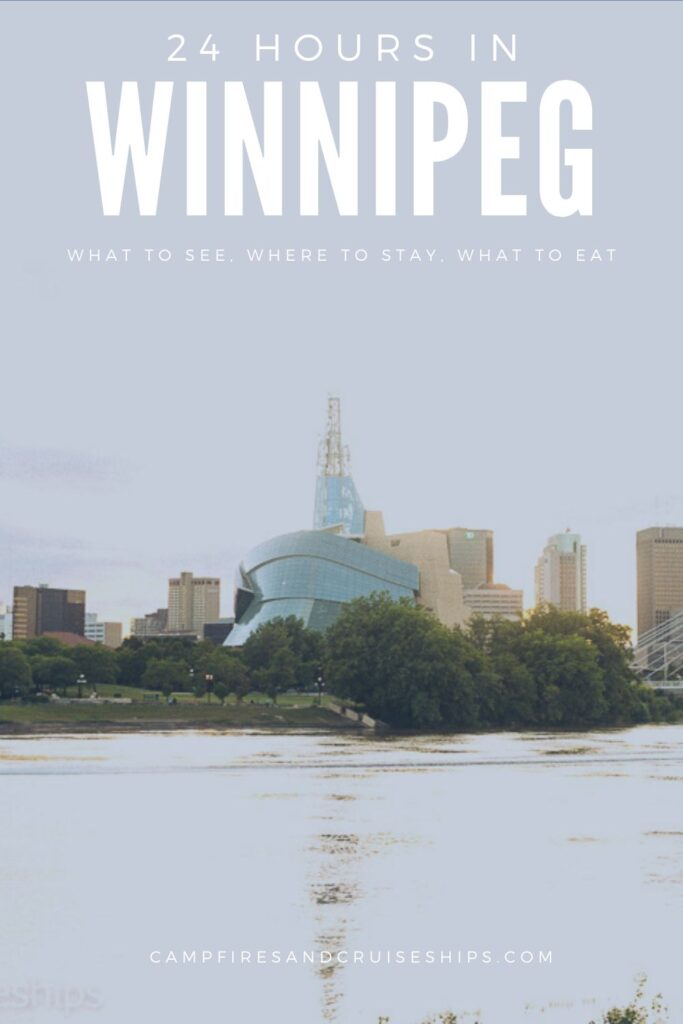 Even though we are about an hour and a half out of the city, we still get to Winnipeg often.
Usually, we are running errands, hitting up IKEA or Costco, getting groceries or other supplies, and it is kind of a whirlwind trip.
It so often goes that the places we visit the most often or the ones we don't really experience, because we spend so much time there for practical reasons. We forget that they have other things to offer!
Winnipeg is like that for us.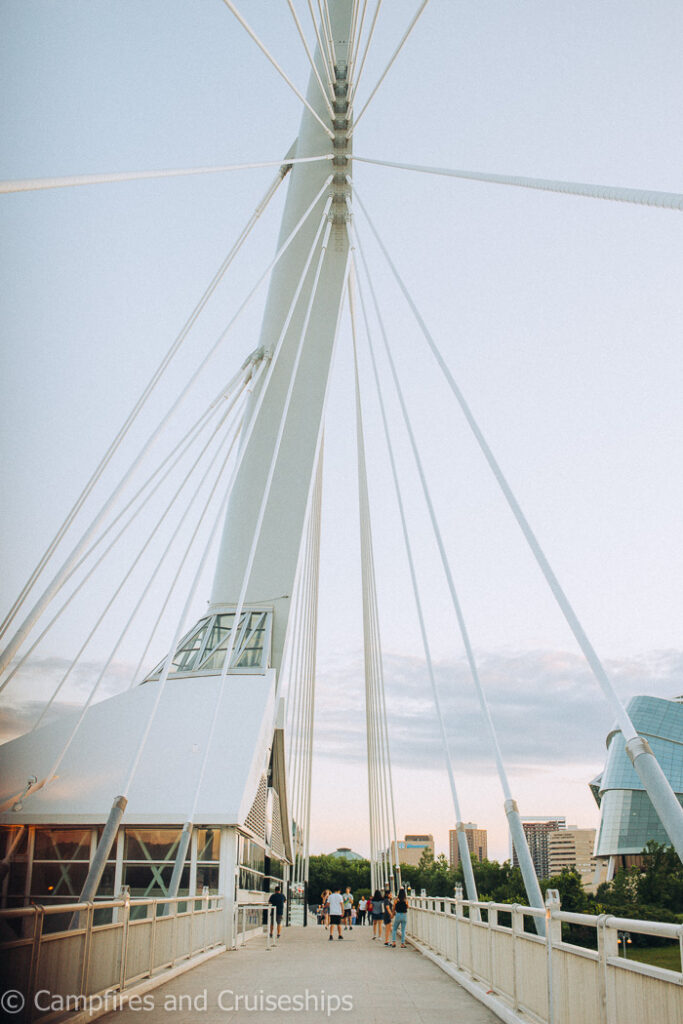 After a full day of running from store to store to get what we need, we rarely feel like hitting up a museum or sitting down to a nice dinner with our cranky kids 😉
But with travel looking a little different this year, we are sticking closer to home.
We wanted to head out on a little staycation to celebrate our anniversary and enjoy some of the sights and areas we don't normally get to.
Where to stay in Winnipeg:
Although most of our trips to Winnipeg are for necessities, we've still had the chance to try out quite a few of the hotels in Winnipeg.
For this visit, we wanted to stay close to The Forks because it's one of our favorite places to wander (and because there are so many great options for good food!).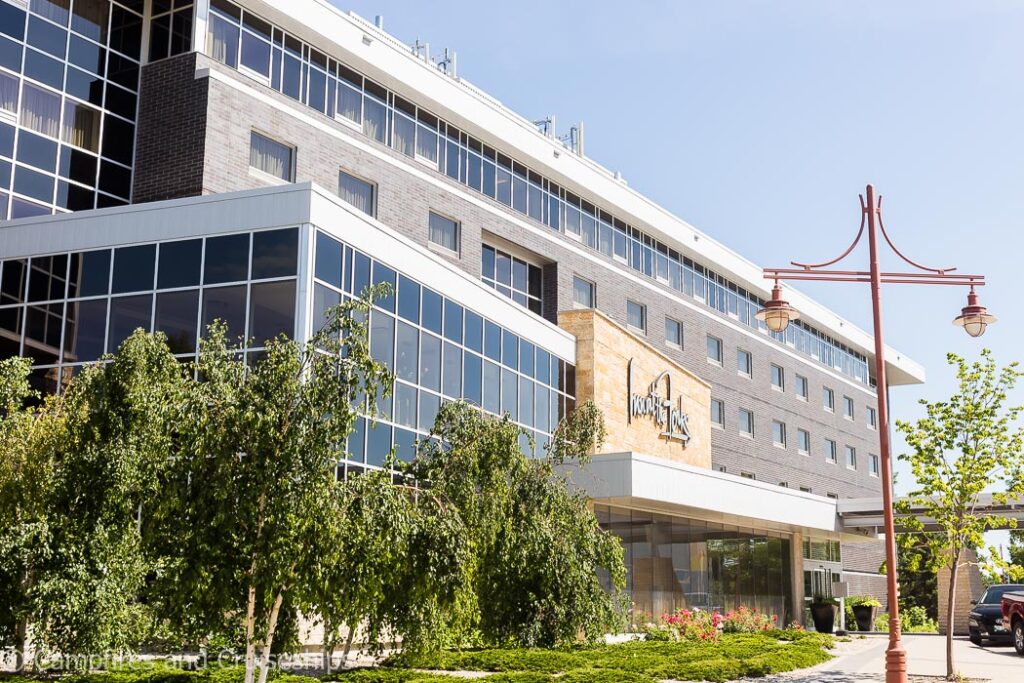 We chose to stay at the Inn at the Forks because it is so close to the action, and because it was just going to be the two of us.
Although there is lots around The Forks to keep the kids occupied, they are pretty hung up on getting to swim if we are going to a hotel 😉
If we were bringing the kids, we would probably have stayed at the Humphry Inn and Suites as it is still close by, but it has a pool. hot tub and some larger family-friendly rooms for a lower price.
At Inn at the Forks, we had a king room with a beautiful view of the Human Rights Museum and the Scotiabank stage.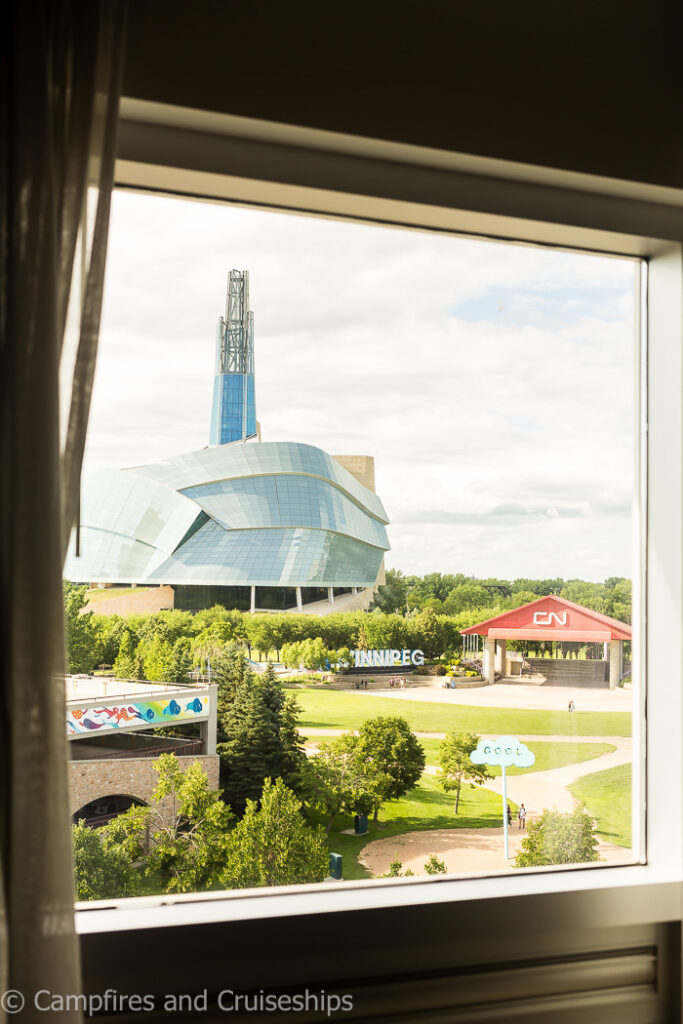 Where to eat in Winnipeg:
Every time we have a little extra time in Winnipeg, we like to try out some new restaurants on our huge list of restaurants we are itching to try.
I checked to see which of the restaurants on our list were close enough to the hotel to walk, and we were able to check a couple of our list.
Kevin's Bistro:
Kevin's Bistro serves up "divine comfort food" in the Exchange District near The Forks in Winnipeg.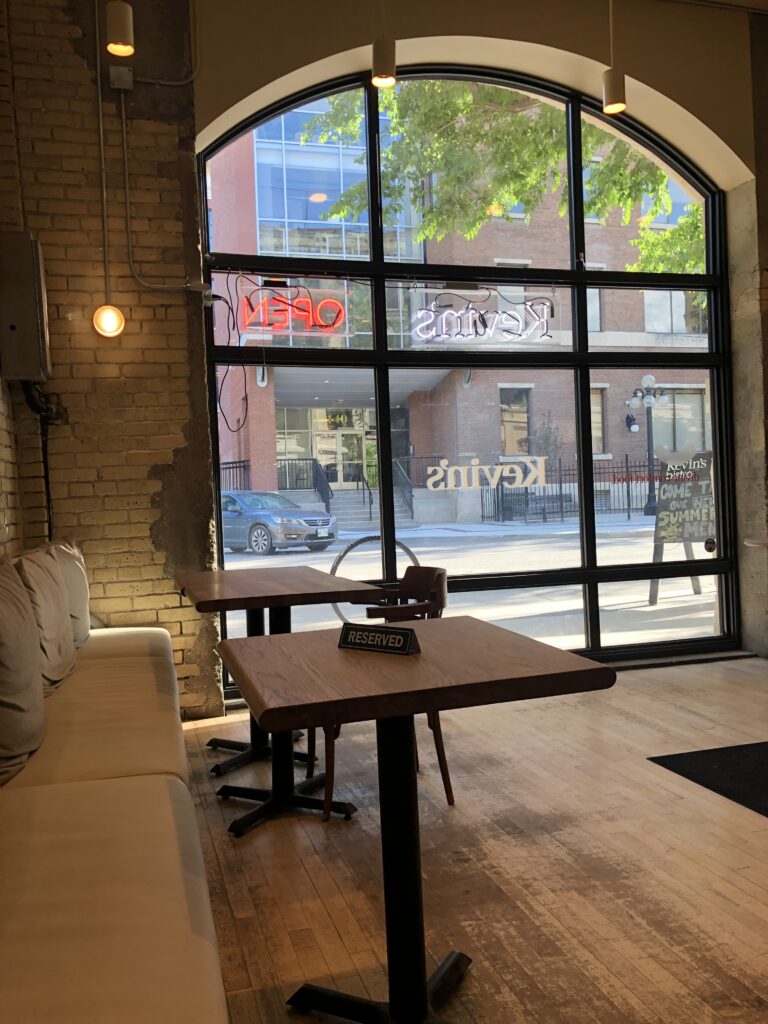 Known for their legendary varieties of mac and cheese, they also offer small bites, sandwiches, flatbreads and salads.
It has a cozy vibe, and offers a new twist on your favorite comfort food we can totally get behind.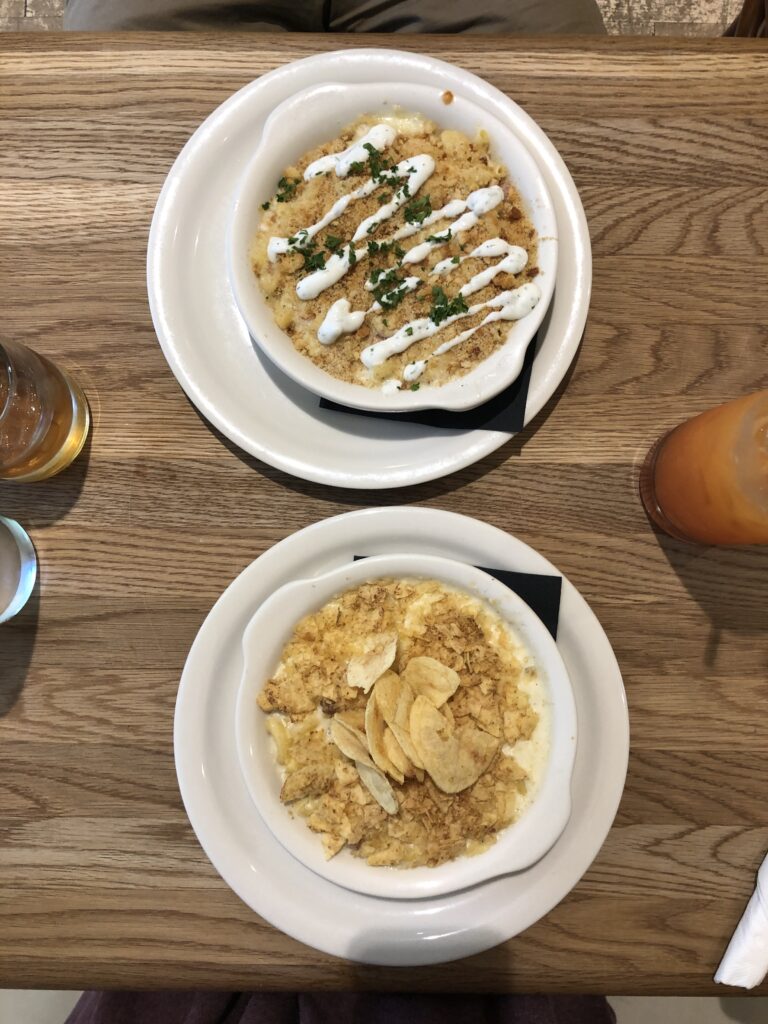 Dug and Betty's:
We made the mistake of walking from Kevin's Bistro to Dug and Betty's in the wrong footwear!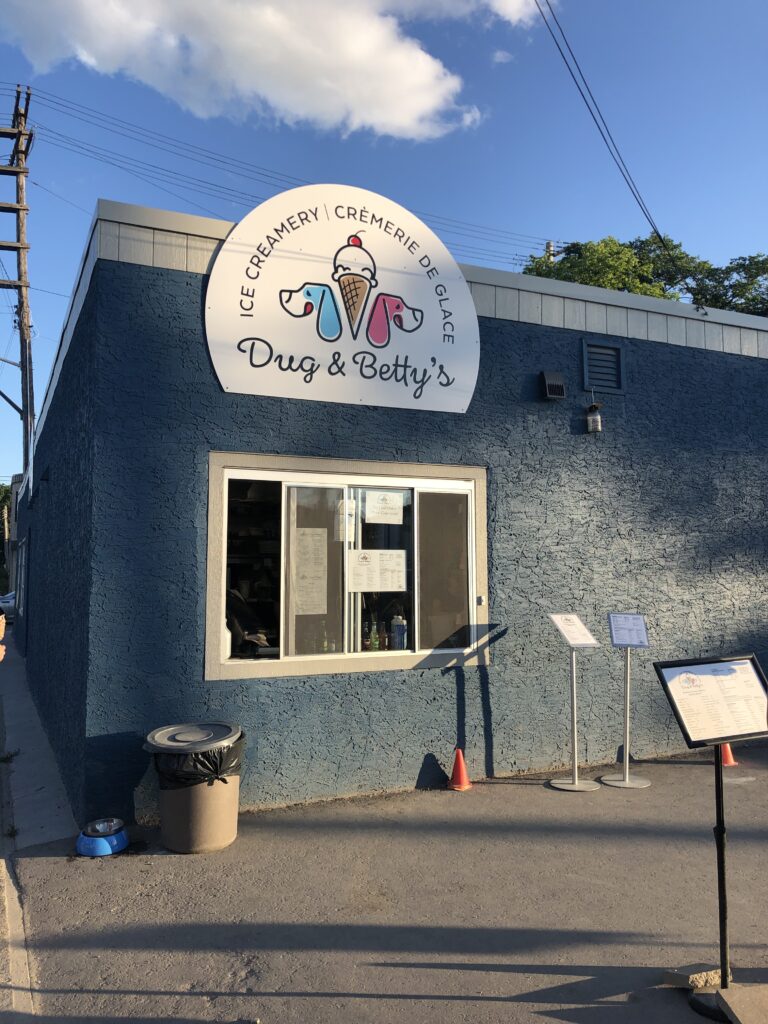 It is about a 40 minute walk, although it is beautiful and if you've packed your sneakers it is no problem at all.
We are big ice cream lovers and I was so excited to try Dug and Betty's, which sits in the heart of St. Boniface and offers small batch gourmet ice cream.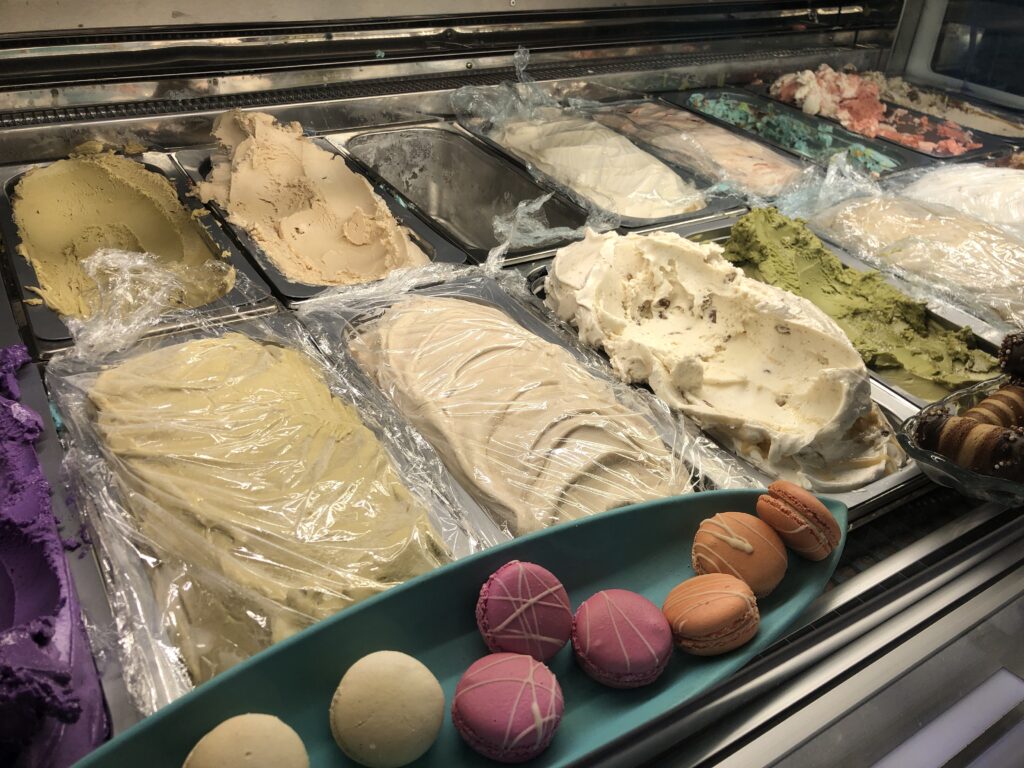 Although Dug and Betty's labels itself as an ice creamery, they also offer a full menu including soups, sandwiches, breakfast and dinner.
We will definitely be back!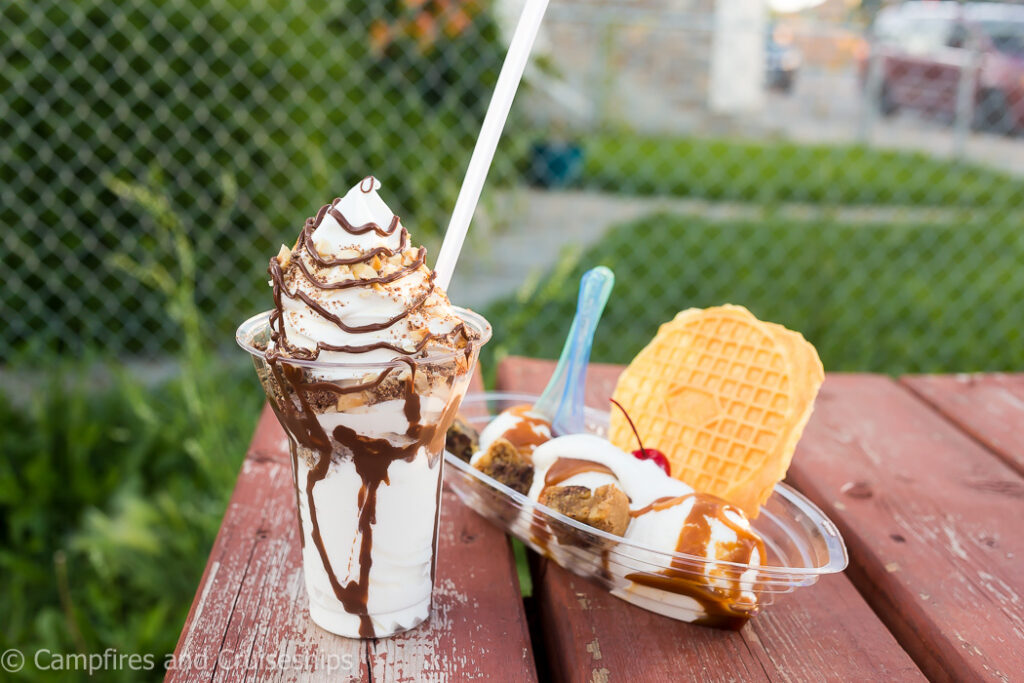 Clementine:
Clementine is an adorable little lower-level spot in the Exchange District, about a 25 minute walk from Inn at the Forks.
They only do brunch, and close mid afternoon.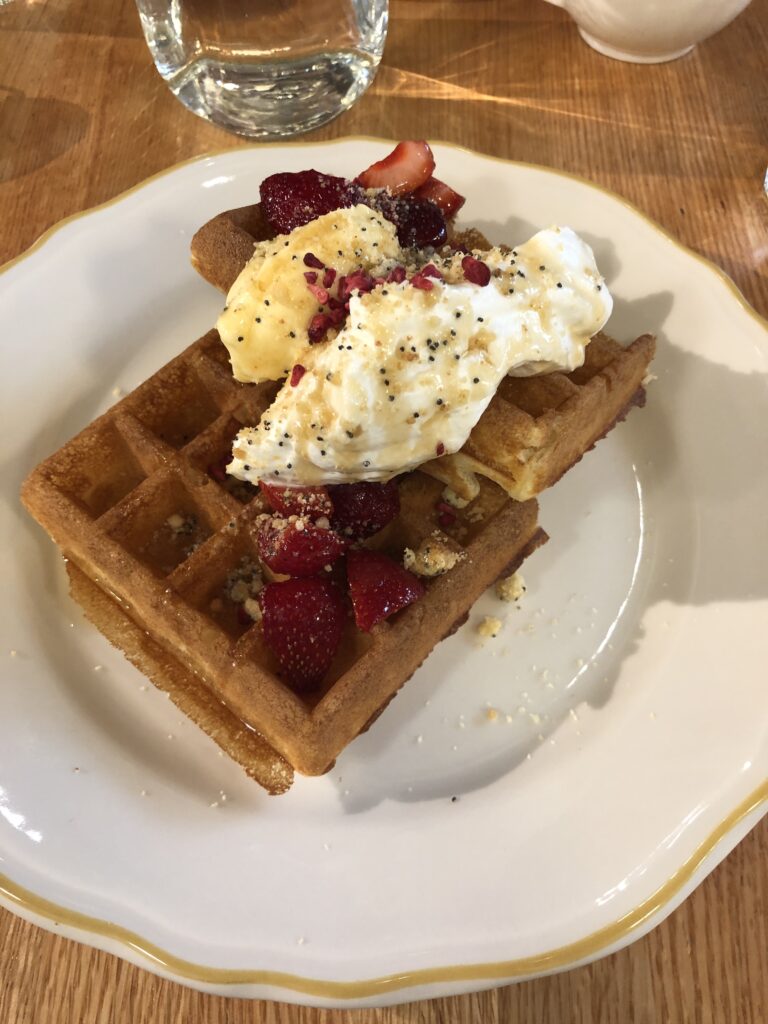 Although the menu is small, the food is phenomenal, and the atmosphere is rustic and beautiful, with stone walls, fun fabrics and exposed brick. It is warm and cozy and one of the best brunches we've ever had!
Sargent Sundae:
We couldn't leave the city without one more ice cream stop! 😉
Sargent Sundae is a frequent stop of ours in the summer, as it is usually on our way out of town and we can rarely resist.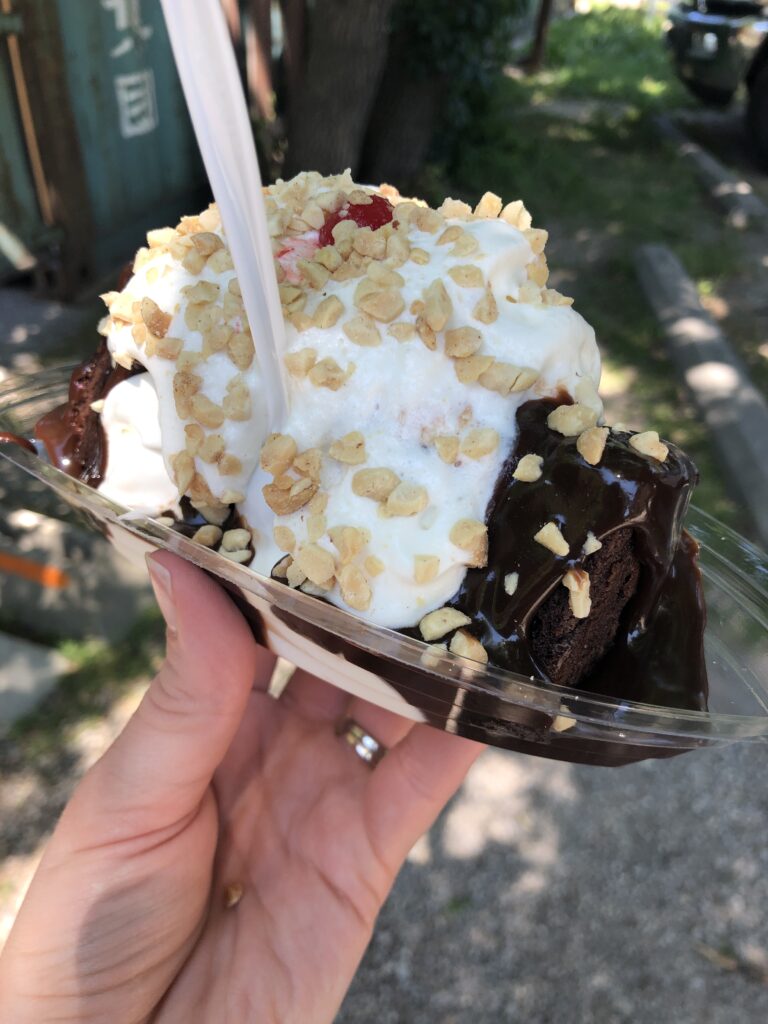 The ice cream is delicious and the patio is a great place to hang out with family and friends.
What to do in Winnipeg:
Admittedly, our holidays involve a lot of food and a lot of walking. We aren't big on tying up every minute of our "relaxing" holiday with plans, and prefer to leave a little room to plan on the go.
That being said, here are a few of the things we recommend, and a bit of room for wiggling 😉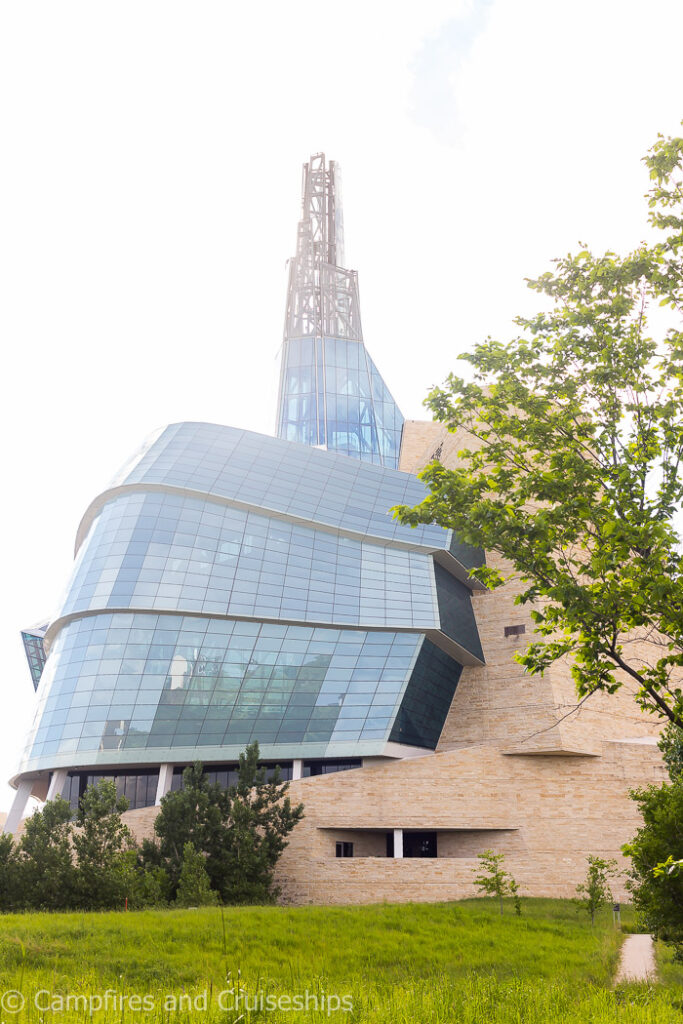 Our staycation was Friday to Saturday, but you can obviously make this work regardless of the days you'll be there.
Friday:
1:00 pm Friday: Get into the city and do some shopping, or head to The Forks area and check out the Canadian Museum of Human Rights
4:00 pm Friday: Check into Inn at the Forks and wander around the shops in The Forks Market and Johnston Terminal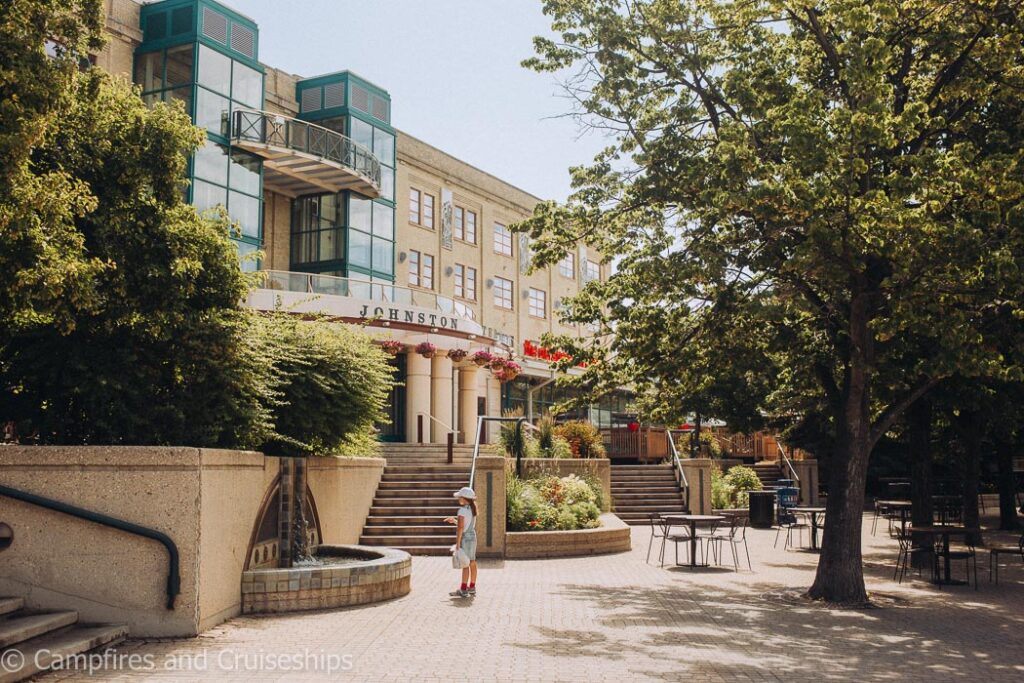 5:30 pm Friday: Walk down to Kevin's Bistro for dinner, or check out another one of the amazing restaurants in the Exchange District
7:00 pm Friday: Walk (put your sneakers on!) or borrow a bike from Inn at the Forks and make your way across the Esplanade Riel to the St. Boniface Cathedral ruins. Take advantage of the photo opportunities of the museum across the river.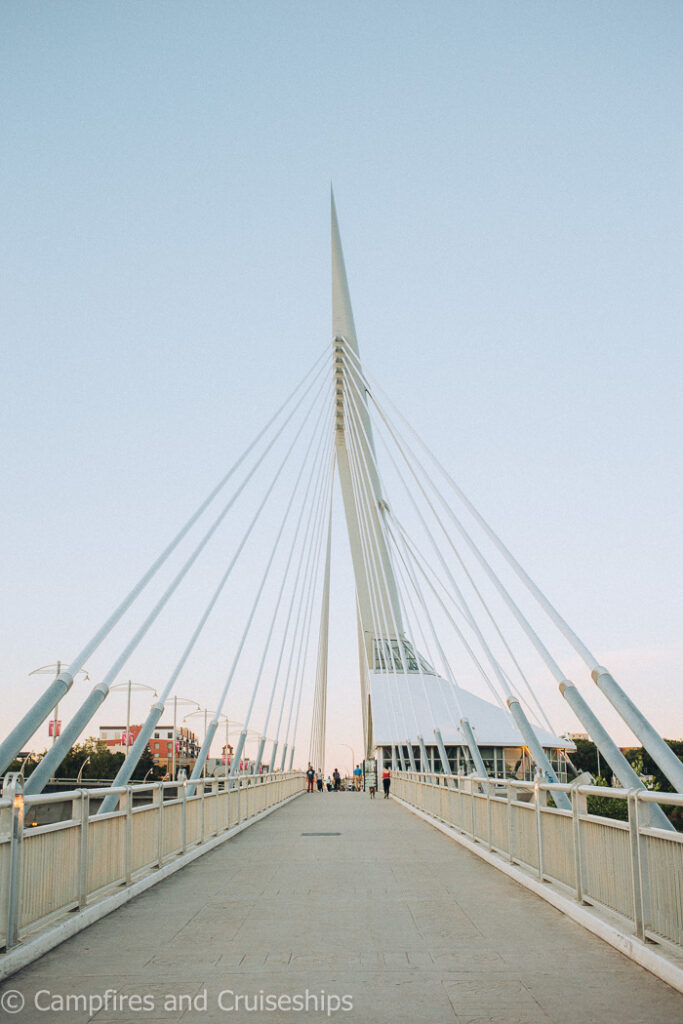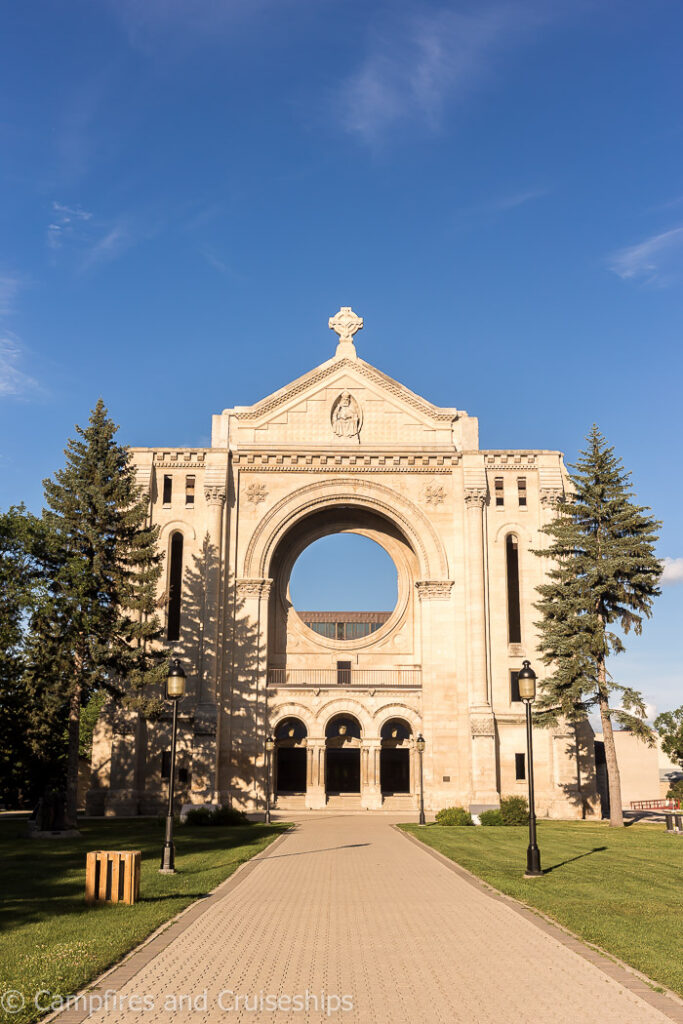 8:30 pm Friday: indulge in some small batch ice cream at Dug and Betty's, before making your way back to the hotel
9:30 pm Friday: lounge around The Forks outside and people watch, or head to the hotel for some R&R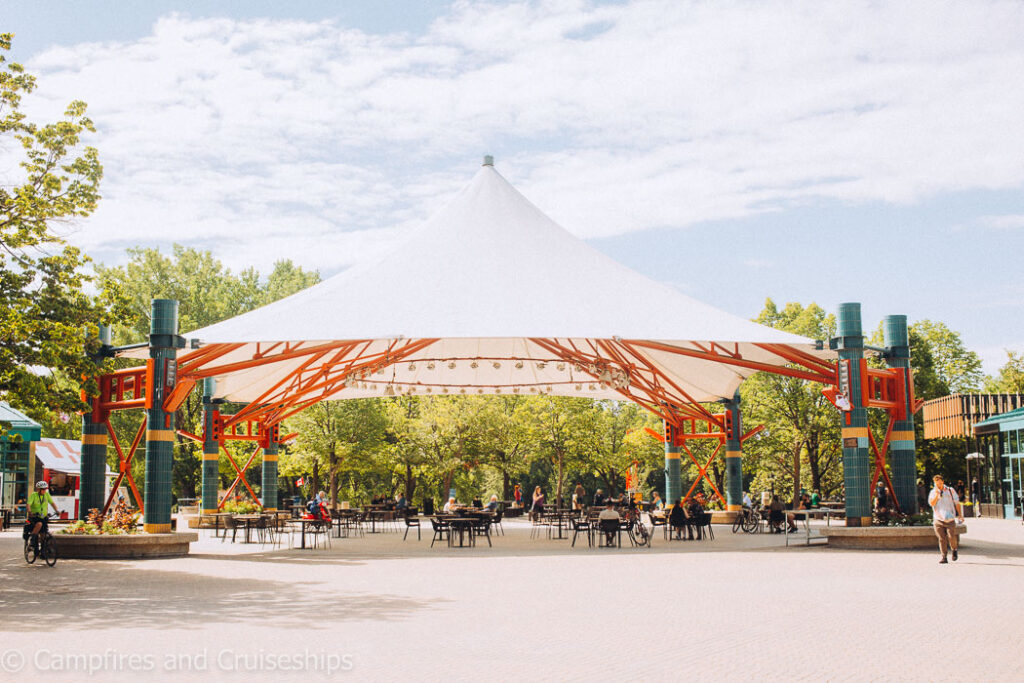 Saturday:
9:00 am Saturday: walk, bike or drive down to Clementine for brunch. If you have to wait for a table, wander around the area — it is beautiful!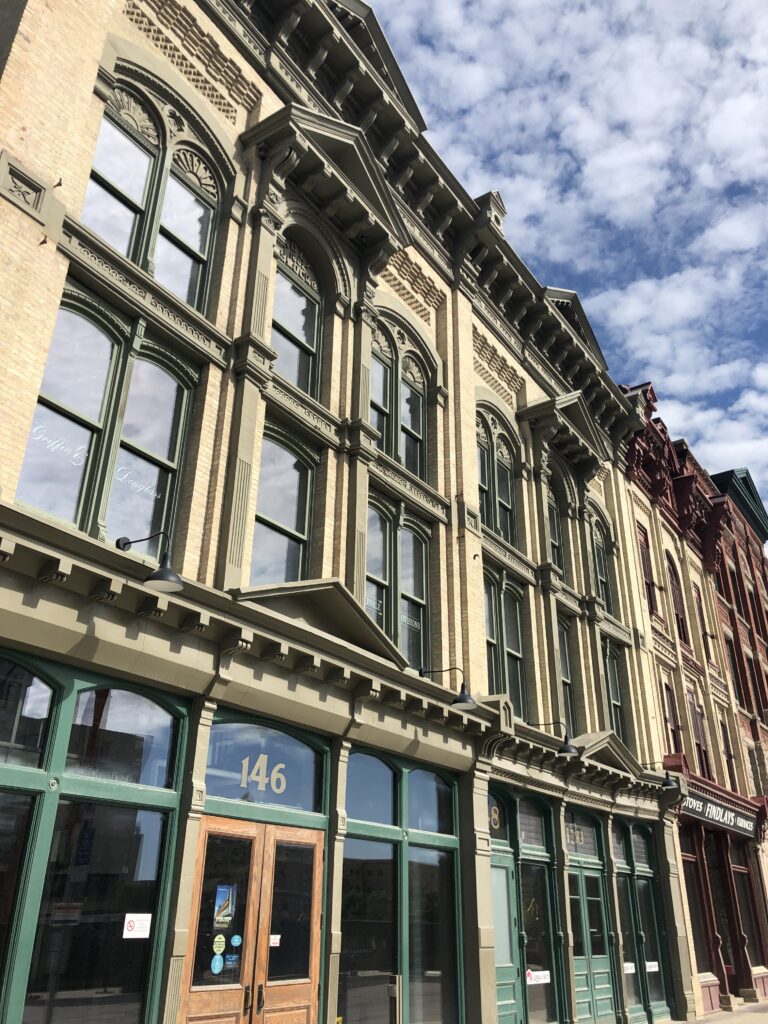 10:30 am Saturday: stroll around Winnipeg's China Town or Exchange District, or check out the Human Rights Museum if you didn't get a chance to yesterday
12:00 pm Saturday: pack up and head out of town, stopping for lunch or for an ice cream sundae at Sargent Sundae — we won't judge 😉